By Ilene Dube, JerseyArts.com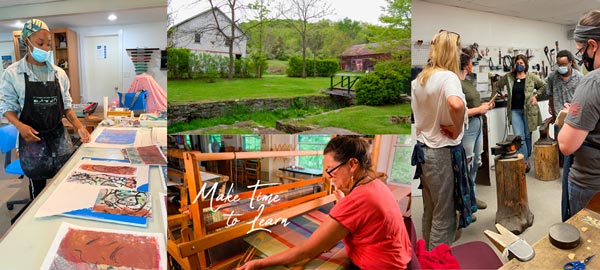 Grants for new technology have enabled the historic craft village to thrive
Enrolling in a workshop at Peters Valley School of Craft was like taking a journey back in time. You could have an immersion experience studying, say, blacksmithing, ceramics or weaving, living communally in the historic village of Bevans in Layton, N.J.
Those were the Before Times.
Last spring, during the pandemic, Peters Valley – a utopia-like retreat in the natural surroundings of the Delaware Water Gap National Recreation Area – moved into the online world for instructor presentations, workshops, even its renowned craft fair.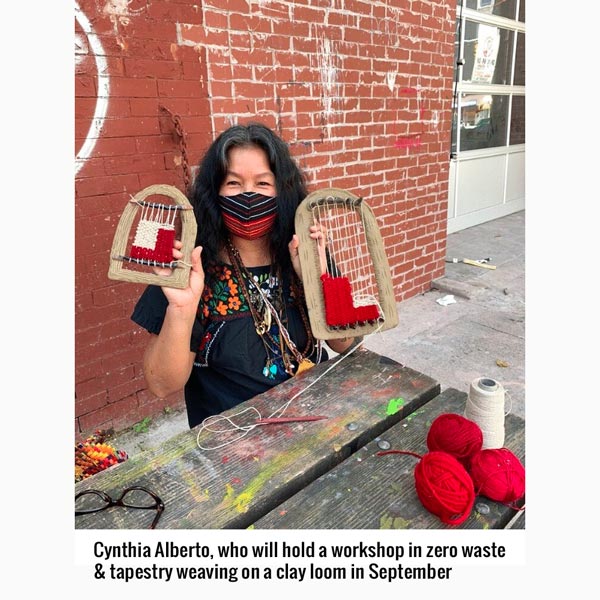 This all coincided with the 50th anniversary of Peters Valley. While some may have hoped for more – the anniversary year slogan became "50 Years in the Making" – the organization succeeded with several major efforts: An exhibition at the Hunterdon Museum of Art in Clinton, "From the Ground Up," curated by Elizabeth Essner (a project begun in 2017); the publication of a major catalog recounting the 50-year history; and a short film about the craft village, available on the Peters Valley YouTube channel.
While only 10 people could attend the museum exhibition at a given time, the online component attracted viewers from around the world.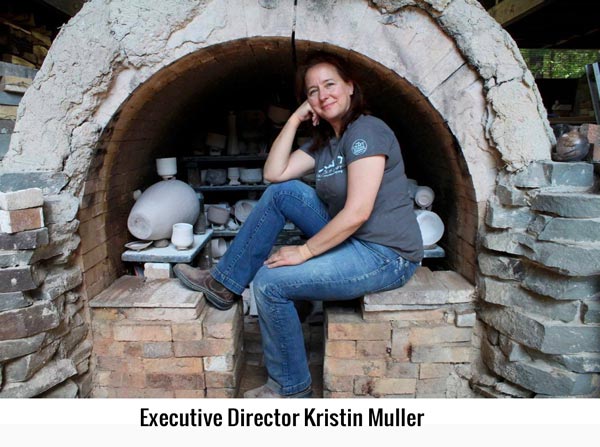 Advertise with New Jersey Stage for $50-$100 per month, click here for info
---
The anniversary gala was held online. "People who'd come to Peters Valley in the '70s, who might not have traveled, could catch up and share stories," says Executive Director Kristin Muller.
In December 2020, Peters Valley received a $67,525 grant from the New Jersey State Council on the Arts through its COVID-relief fund to help overcome significant losses experienced during the pandemic.
Peters Valley has successfully restored a residential facility with funding from New Jersey Cultural Trust and the National Park Service, rebuilt the Noborigama kiln, optimized the website for virtual programming, and presented free online programs to more than 2,300 viewers, as well as a series of online workshops, eliminating barriers to those who might not otherwise be able to attend Peters Valley in person.
Last year, an anonymous donor funded stipends to teaching artists whose workshops had been cancelled as a result of the pandemic, enabling weekly online presentations seen by up to 200 viewers from as far away as U.K., Hawaii, and Australia. All the artist lectures are available on Peters Valley's YouTube channel.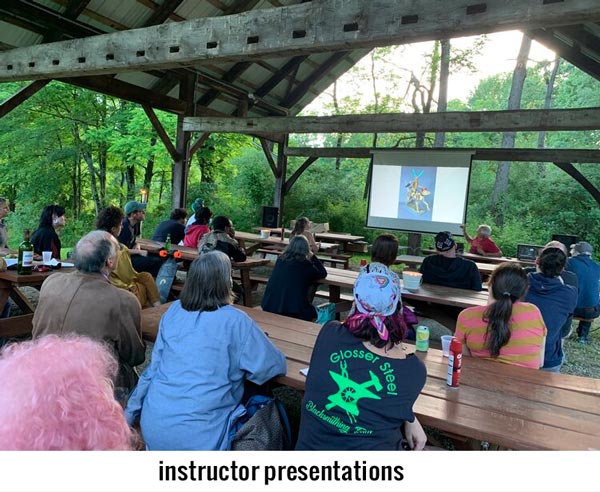 "Another thing that allowed us to hold on," says Muller, who has served at the helm since 2009, "was the support we got from students who'd already paid for tuition, lodging, and meals."
Students were given the option of taking credit toward future workshops, rather than a refund, and about half chose to do so, with about 10 percent making their deposits a donation.
"It's really encouraging when you get support like that," continues Muller. "It allowed us to hold on, and to keep our small staff working remotely. We were able to take the gallery online, using new ecommerce tools, to showcase 1,500 pieces with curbside pickup or mail delivery."
Technology is playing a major part at the historic craft village these days, allowing instructors to project their demonstrations, eliminating the need for students to gather up-close; assisted listening devices for those with hearing impairments to maintain full participation while physically distant; hotspots at the remote Thunder Mountain studios; and the ability to livestream instructor presentations that are hosted on campus.
"We're not IT people," says Muller. "We are learning as we do it.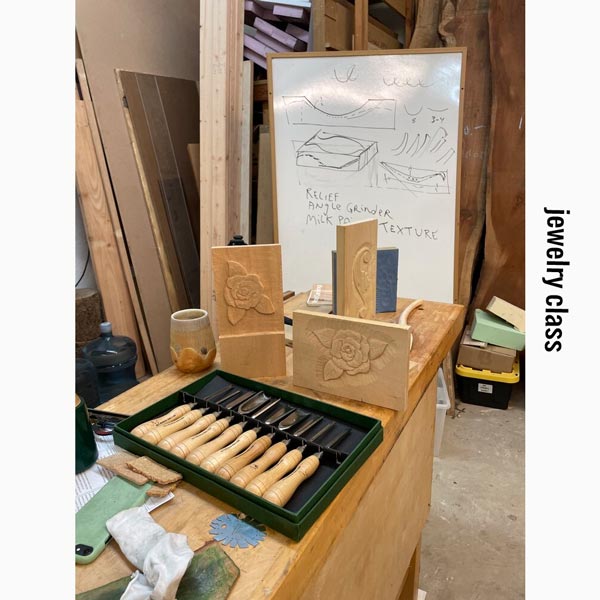 Complying with state and CDC guidelines, in-person classes have returned to Peters Valley this spring. After a day of welcoming new arrivals, including a cohort of GlassRoots fellows, Muller confided that what kept her awake over the past year, in addition to having to temporarily furlough staff, was how to fulfill the mission –  enriching lives in a community of established and emerging artists from around the globe – while shut down.
Underscore community, as in coming together to make things.
"There is no real substitute for hands-on learning in community," Muller says.
Advertise with New Jersey Stage for $50-$100 per month, click here for info
---
This year, the craft village has partnered with the Newark-based GlassRoots to bring several young people from the city to Peters Valley for 12 weeks.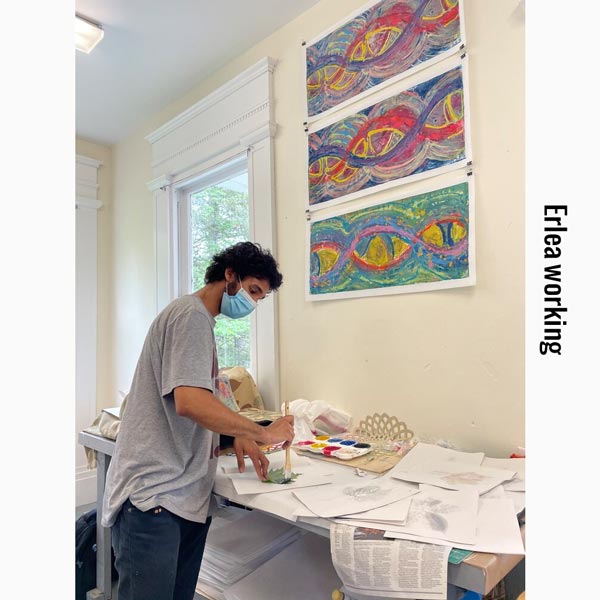 Erlea, 24, who had just wrapped up a clay monoprinting workshop, was taking in the bucolic surroundings – a far cry from the urban landscape he is used to. He enjoys the trees, a small waterfall, seeing the stars at night. "While kayaking on the pond, I saw a bunny running along a path, and I knew that had to be the way to go," he says. "A lot of us are people from the city, just trying to survive. Here, we're trying to change the trajectory of our lives."
Networking with fellow artists and studio assistants, Erlea says that while it is hard to earn a living as an artist, he is learning of opportunities, such as gallery assistantships. He understands that he may have to volunteer to get his foot in the door.
While the dining facility at Peters Valley has yet to reopen – at press time, a head chef was being sought – and the organization is having to operate at 25-percent capacity, Muller has observed the pure joy students, instructors, and fellows have experienced at being back.
"We miss the fun communal meal sharing," says Muller.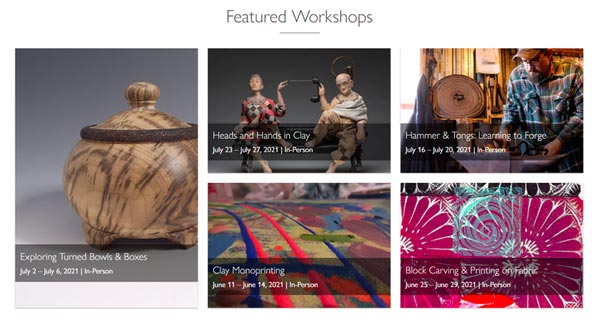 Many of this summer's workshops are wait-list only, although there are still some available slots, as of this writing, in ceramics, woodworking, fiber arts, metal smithing/jewelry making, photography, and classes for youth. The renewed interest in making things during last year's quarantine has translated into a greater interest in taking classes at a craft village.
 "Making Matters: Fresh Perspectives in Fine Craft," the annual exhibition showcasing the work of the season's visiting artist instructors and summer artistic staff, can be seen both in person (maximum gallery capacity is five people at a time) and virtually.
Peters Valley began in 1970 as a planned colony of resident blacksmiths, ceramists, fiber artists, metalsmiths, woodworkers, and photographers who populated the site's 18th- and 19th-century buildings. Over time, Peters Valley's (non-degree) educational mission evolved into the craft school it is today, bringing together students with artists of local, national, and international renown for immersive workshops.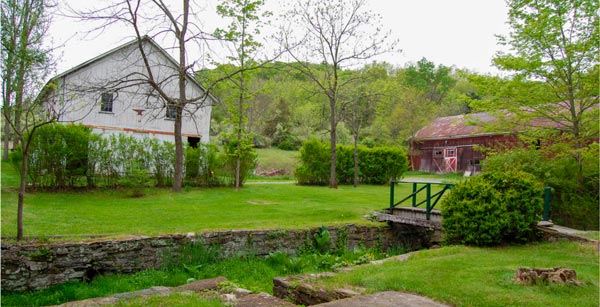 Peters Valley is located on land that was the ancestral home of the Munsee Lenni Lenape, whose ancestors were the first craftspeople and makers on the land until Dutch and British colonists forced their removal beginning in the 17th century. Muller is looking to new ways to honor the Munsee legacy.
Peters Valley came about as a result of the aborted, and controversial, 1950 proposal to build the Tocks Island Dam, which would have created a 37-mile reservoir between New Jersey and Pennsylvania but instead became the Delaware Water Gap National Recreation Area. Among the 72,000 acres acquired through eminent domain was the village of Bevans.
Many village structures remain in use as studios, housing, galleries, and offices, and the Peters Valley Historic District is listed in the National Register of Historic Places. It is one of the top five institutions of its kind in the United States, along with Haystack Mountain School of Crafts (Maine), Penland School of Craft (North Carolina), Pilchuck Glass School (Washington), and Arrowmont School of Arts and Crafts (Tennessee).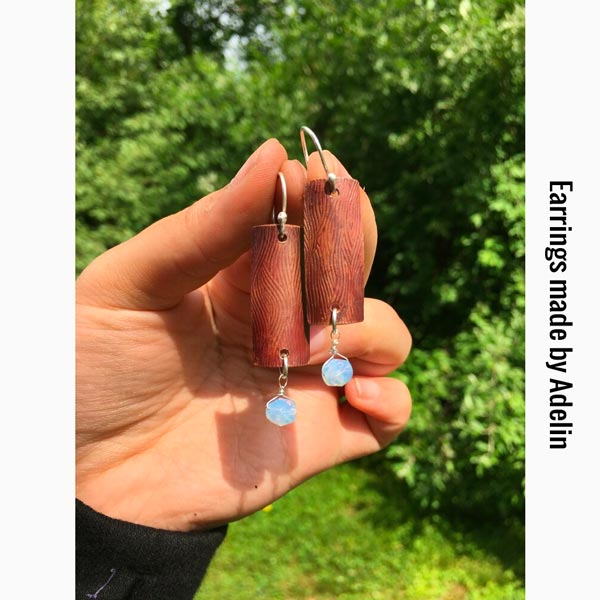 The original craft fair was devised by Peters Valley founders to gauge interest in the value of a craft community for the National Park Service. With 30 exhibitors, it was expected that hundreds would attend; thousands came.
After a successful transition to an online craft fair in 2020, the annual event is expected to return as an in-person gathering to the Sussex County Fairgrounds September 25 and 26. The craft fair is a major source of revenue for the craft village, and that revenue stream was not viable in an online format.
"We applied the resiliency and skills that craft teaches us to address the needs of our time and for the future," says Muller.
"Necessity is the mother of invention. This time has shown that we can put our ingenuity and curiosity to work to innovate."
originally published: 06/20/2021
---
About the author: Ilene Dube is a writer, artist, curator and filmmaker.
Content provided by
Discover Jersey Arts
, a project of the ArtPride New Jersey Foundation and New Jersey State Council on the Arts.