Now that travel restrictions are lifting, we can start to think further afield than our own front room. There's a whole world out there, just waiting to be photographed! 
Suzanne Porter, a sociologist turned photojournalist, has spent more than 20 years packing her camera bag for trips abroad. As well as writing and photographing for travel publications such as Wanderlust, Rough Guide and Time Out, Suzanne has helped bring awareness to social issues for organizations such as WaterAid, CARE, and Médecins Sans Frontières. 
• Read more: Best travel cameras
Arriving in Morocco, Suzanne decided to stay for a while and bought a crumbling riad (traditional house) in the ancient Marrakech medina, from where she started running bespoke Photo Tours. She learned from her customers the difficulties people were having finding photographers in other countries, so calling on her networks she hand-picked a selection of recommended photographers – and in 2019, launched a curated photography marketplace www.clik-trip.com. 
Clik-trip connects customers to local photographers offering quality workshops, tours and online activities in over 50 countries. What makes the photographers on Clik-trip photographers stand apart is their deep knowledge of their location and strong connections to their local communities. 
Here Suzanne shared her checklist of what, why and how to pack when planning a photo trip abroad, and she has also enlisted some of the local photographers on Clik-trip to help…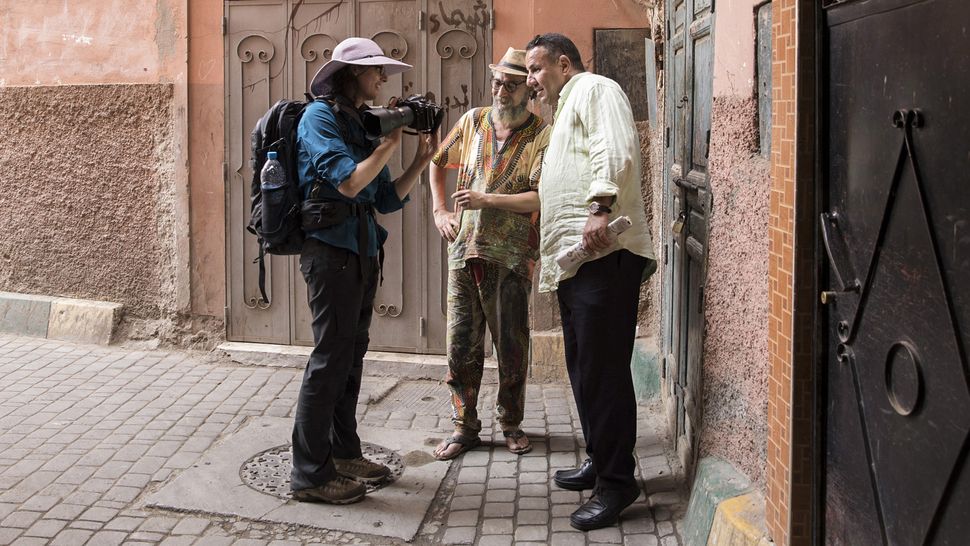 What to pack in your camera bag?

After carefully planning your photo trip, it's a shame to ruin it by leaving something behind! My first advice is to make a list of all the equipment you have, and tick off what you're taking once it's in the bag.
Which raises the first question: what type of bag should you take?
How to choose a bag?

When I leave for long trips, I am often traveling alone, so one of the most important factors in choosing a bag is that it doesn't say "I've got lots of valuable camera kit inside"! This was particularly important when I left for an 11-week assignment photographing the Rough Guides to Kenya and Tanzania. I spent lot of time at crowded bus stations and traveling long distances on public transport. My backpack (a Crumpler) didn't look like a camera bag and, luckily, I never had any problems.
Another important factor is that the bag has good protection for the equipment inside. Whether I'm crossing the Sahara with Tuareg freedom fighters or on assignment in remote locations for the NGOs, there are no handy camera repair shops nearby. I treat my cameras like my babies, always making sure they are tucked up safely in bed and insisting I carry my bag on my knees, rather than having it rolling around in the back of the truck with the chickens and fuel cans, however uncomfortable I am. 
• Best camera bags for travel
But there are moments of distraction, for example when I was documenting a feature for Wanderlust magazine about traversing the Mauritanian desert in 'taxi brousse' – the local forms of public transport, which varied from beaten-up Mercedes saloons to open backed Toyota pick-up trucks. 
The journeys could last for days with short breaks when we would roll out our mats on the sand for a couple of hours sleep. But when it was time to go, it was time to go! And with all the best of intentions, hands would grab bags and throw them into the truck, not realizing or caring what was inside. So, lots of padding between the equipment is essential for me.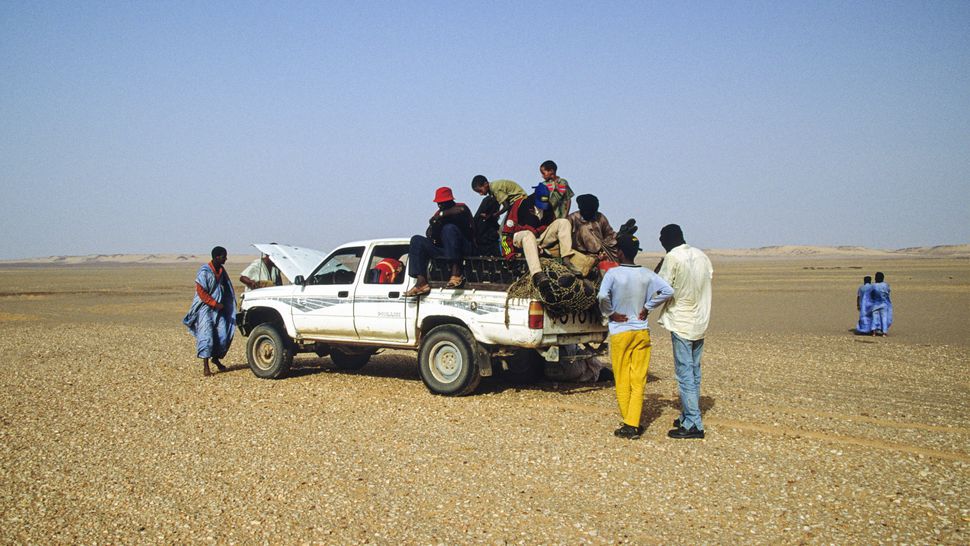 Waterproof bags are rare, as every stitch and zip is a point of weakness – as I found out on when caught in a storm on a three-day trek from Malealea to Semongkong in Lesotho. At the time I didn't have a rain cover and tried to make do with a couple of black bin bags. But these were of no help when we got to a wide raging river that even our guide didn't want to cross – legend having it that an angry river serpent came out when it rained, and mysteriously gobbled people up… but it was two days back or a few hours forward. 
The strong Basotho ponies took it in turns to brave the current and deliver us safely on the other side. Frightened? A little! And the result, a slightly damp backpack from dipping in the waves as I leaned backwards, clinging to the reins, my feet in the air! Luckily the gear dried out with no long-term effects but if you're traveling somewhere where conditions risk to be bad, I would highly recommend a rain cover.
If you're traveling on a plane, you don't want to put your kit in the hold if you can avoid it, so your bag needs to be hand luggage size. Don't try to cram too much in, as you'll have to take it all out at the airport to be x-rayed – maybe several times before you arrive. There is no point packing it so tightly it's impossible to fit it all back in again. And leave enough space for personal kit you need to make it a positive day out. Not only the essentials such as your phone, wallet, water bottle and snacks, but also mosquito sprays, suncream, sunhat and raincoat!
If you're planning short walking tours or will mostly be in a car, a shoulder bag could be the best solution. But if it's too heavy you can quickly end up with neck and shoulder strain and a harness, such as Blackrapid can help ease this and keep your camera accessible whilst lightening your bag.
Otherwise, the best camera backpacks are essential for a hard trek. "My cultural photography workshops tend to happen outside in the lush jungle that lines Mexico's Pacific coastline. This means we sometimes have to hike a couple of kilometres to get to our photoshoot locations. That's why I think one of the most important bits of gear is a high-quality camera backpack' says JP Stones.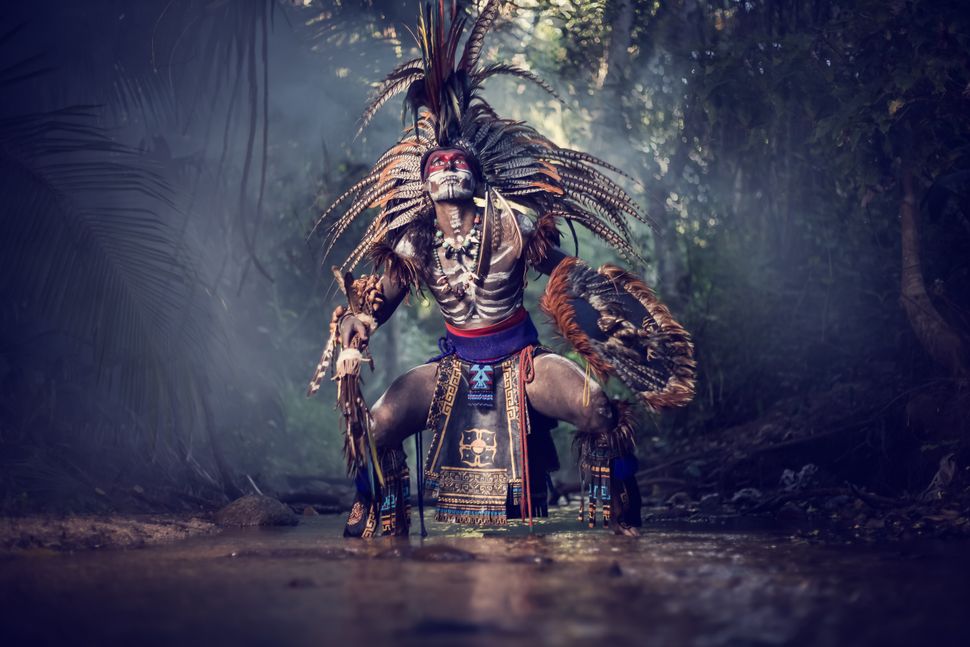 What lenses to pack?

Weight is always a consideration. Some airlines have very small hand baggage limits and are very strict; you don't want to get to the airport and have to choose which precious lens(es) to transfer to your suitcase. And that's presuming you have extra kilos to spare! 
So, weigh your bag with all your kit in it before you leave home. And if you have to choose what to take, ask the local photographer for their advice to help prioritize what is essential. I'm often asked which lenses to bring on my Marrakech walking tours and if I had to choose one, it would be the one of the best standard zoom lenses ("standard" being 24-70mm on a full-frame camera). This can cover most situations, as we mostly do street photography or photograph in small places!
John Quintero leads expeditions in Colombia and the Amazon, Ethiopia and Vietnam. "It's very tempting to bring all your lenses, but trekking for 8 hours carrying a 15-kilogram backpack isn't fun," he explains. "Take only the lenses you think are more useful to cover what you need."
And JP recommends limiting yourself to two essential lenses: an 85mm to create beautiful subject separation in close-up portraits, and a wider lens – something like a 16mm – to show the connection between a subject and its environment.
However, if you're traveling to photograph wildlife, you'll probably want to bring a large zoom lens. But if the extra kilos are going to send your hand luggage allowance over the limit, it's worth checking with the local photographer or tour leader what camera brand they use. They may be able to rent you equipment themselves or hire it in for you from a local hire shop, including organizing delivery and return.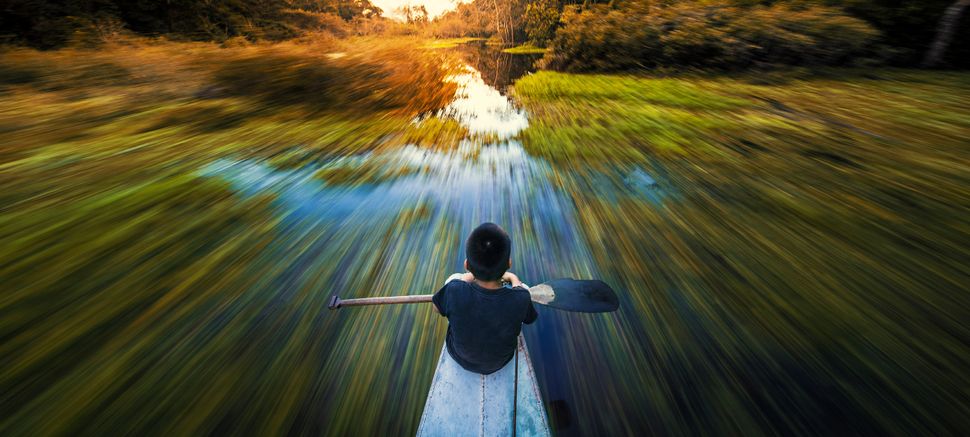 Tripod or not?

A light but sturdy tripod is essential if you're shooting landscapes, but you might not be able to fit a heavy tripod into your suitcase. Again, it's worth asking the local photographer if they have one you can rent or borrow. Normally I keep a mini one in my backpack, which I can lend to customers when we finish our day photographing the sunset from a terrace on the Jemaa el Fnaa.
• Best travel tripods
Should I pack my drone?
Drones are banned in some countries or have to be declared before you arrive. If you haven't filled out the right paperwork, they can be taken off you at the airport and may not be given back until you leave. Again, you may be able to rent one from the photographer or their recommended hire shop, which will save a lot of potential hassle at the airport.
If all else fails…
If you really want to take all your gear, you can put it in the hold in a sturdy case such as a Peli Case. These are fantastic for protecting the equipment, but they're heavy – and apart from using up your hold luggage allowance, you have little room for clothes. You still have to take a camera bag for day trips and transfer everything into that. And then where do you leave the case if storage is limited? 
They are great for emergencies, when you can't take any electronics on board (for example, after 9/11), but otherwise they're mostly useful for professionals or if you're on a private tour and have a lot of space for extra luggage in the car or hotel.
• Best hard case for cameras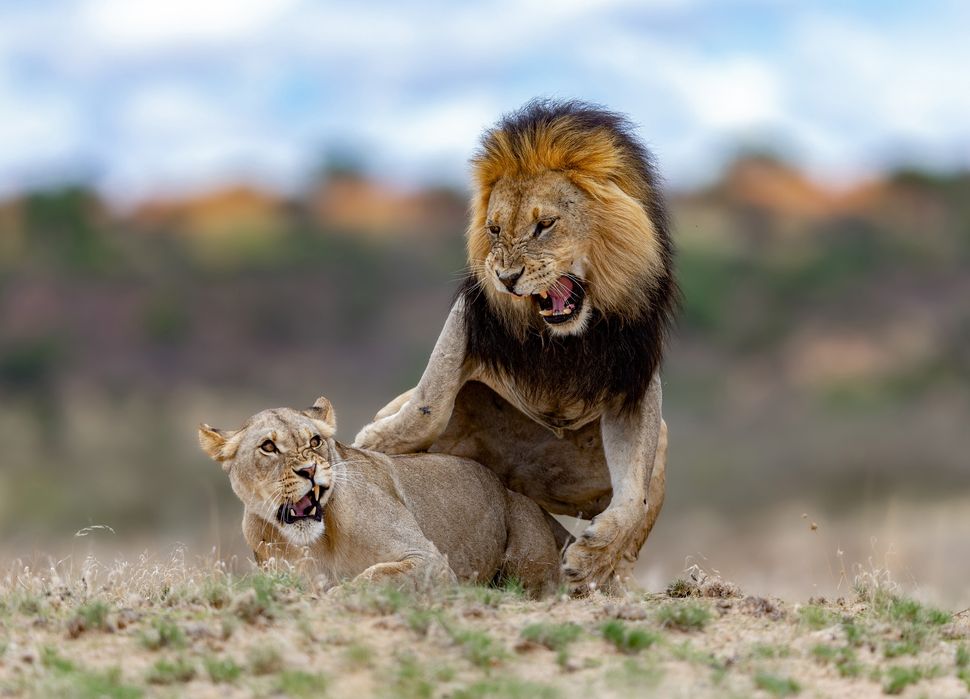 Digital storage and battery power
Ernest Porter runs 'big five' photo safaris in South Africa. He has prepared for many photography trips and found that there are two essential aspects that are often overlooked: digital storage space and battery power. "Pack more than you think you'll need!" is his advice. "It is important to make sure you have enough memory cards and an external hard drive for a second backup, or for emptying memory cards if you run out."
And make sure that you clear your memory cards of previous photos before you go on the trip!
• Best memory cards
I still can't make the move to higher 128GB capacity cards – a psychological barrier left over from olden times. So, I pack a quartet of 64GB and and another of 32GB Compact Flash cards. This gives me enough space so that I don't have to download and back up every night. When shooting for guidebooks or magazines, I often start early for sunrises and finish late for nightlife shots – so if I want to sleep, I don't have time to download and back up. Sometimes there isn't even electricity.
If you're going on an organized photo tour or workshop, they may require you to bring a laptop for post-production and editing sessions. They're also useful as a second back up for emptying memory cards, if you have the space.
With camera batteries, it depends how long yours last as to how many you need. The batteries for my Canon EOS 5D Mark IV last for one shooting day, so I have two fully charged when I start my day. Some of my customers on photo tours have had batteries losing charge within an hour. This can be if they have WIFI turned on but it's a good idea to test how long they keep their charge before you leave home. 
And keep the charger in your camera bag, so you can recharge in a café during lunch and coffee breaks, or a portable battery pack that can charge all your appliances on the go. I've often stayed in hotels where there is only one (working) electricity socket in the room, so you have to choose what to charge – phone, batteries, computer? Another reason for packing more, rather than less!
4 things not to forget
Think about accessories to minimize the risk of having to cancel a shoot when you've paid all that money. My 'never leave home without' items are a Leatherman, a Lenspen and a torch. The Leatherman (a funkier version of a Swiss Army knife), for the small screwdriver which has proved invaluable on a number of occasions. 
On assignment in the remote Austrian countryside, my 16-35mm lens wouldn't screw onto the camera, however much I (gently) tried. On closer investigation I noticed a tiny screw sticking out by less than a millimeter; once I screwed this back into place, on the lens clicked. A few months later, I was able to do the same for a customer in Morocco – boy, were they impressed! You'll have to put it in your suitcase for the journey of course, otherwise you'll get it confiscated.
A Lenspen is a super handy gadget to clean dusty lenses; you get rid of the dust with the brush on one end and remove smears with the rubber sponge on the other. The only negative point is it's so small that it's easy to mislay, so it's a good idea to have a couple of lens cloths with you. Don't forget to clean your lenses every night after shooting so you start your day afresh; there's nothing worse than getting halfway through a day's shooting to realize you've got mud spatters from the day before.
• Best camera lens cleaners
A torch will always serve you well. How many times have I struggled to unlock my suitcase combination padlock in the low ambient light of a fancy Moroccan hotel! Balancing an iPhone between your neck and shoulder while directing the light onto the lock is much harder than it sounds. A torch is easier to wedge, and it also comes in very handy for a bit of fun light painting or some more serious astrophotography.
And a tip from the nomadic Tuareg: their must-pack item is a cotton scarf (or cheche). Not only can it be used to catch the camels after a night sleeping in the desert, but it can also protect camera equipment from dust and drops of rain. Camera bodies have become more resistant, but dust does still get in and a scarf can protect from the worst or a sudden shower. It can also be used to cover heads or shoulders when required – such as entering religious buildings.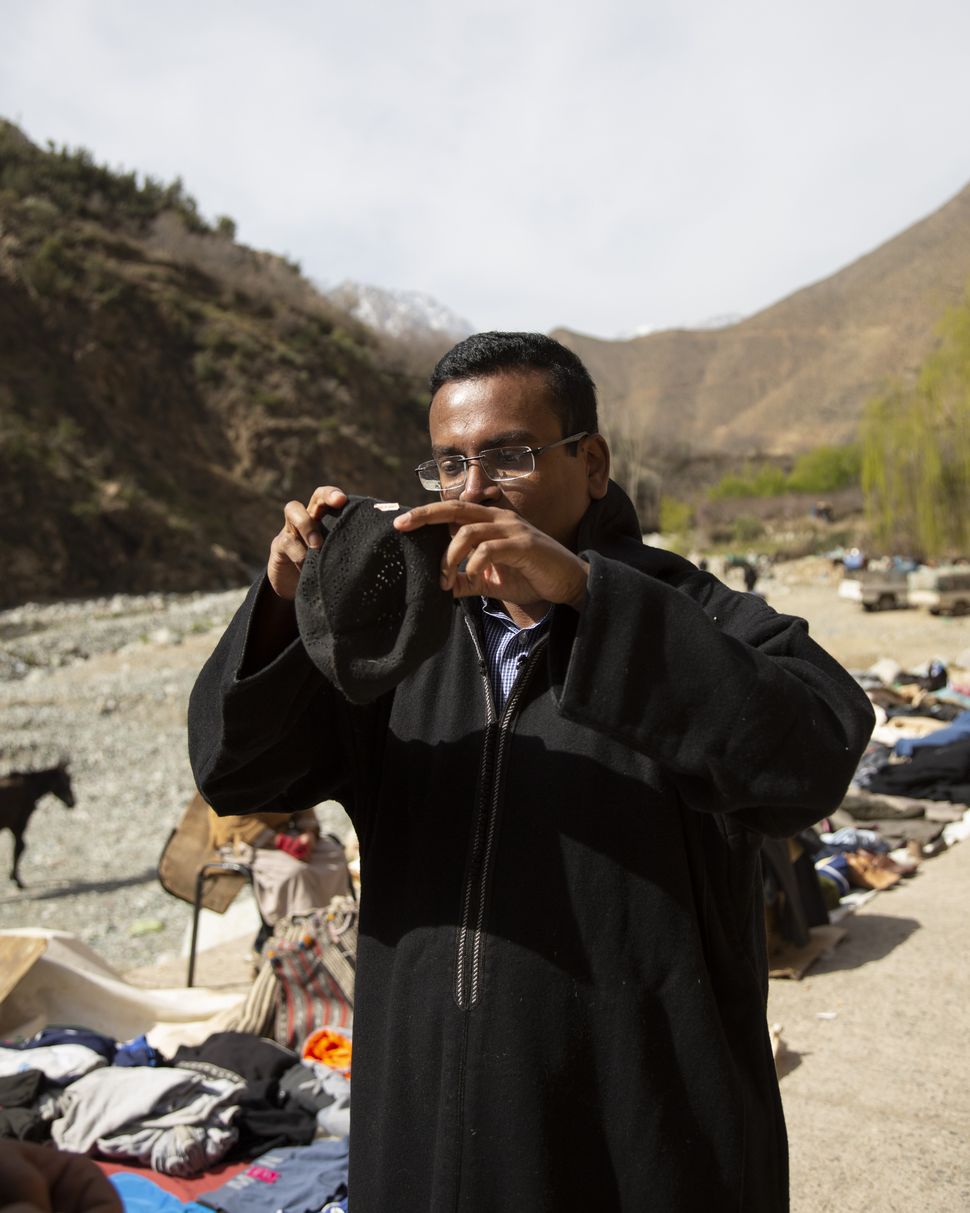 What to pack in your suitcase
Do your research on local customs! The more you follow the rules, the more you'll blend in – and the more you blend in, the more natural your photos will be. On one of my tours in Morocco, one of my male customers was turned away from an establishment for wearing shorts. In hot climates, a pair of zip-off 'convertible' trousers are great. They exist for women, too, and take up less space in your suitcase than a pair of shorts and a pair of trousers. 
I once did a feature on 'What not to Wear in Marrakech' for a travel blog. It involved me hiding around corners and getting sneaky photos of tourists in miniskirts and hotpants – there were a suprising number! If you want to blend in and be respectful, best to leave those at home.
Be aware of the different seasons, too. A trip to the Moroccan desert in July is a definite no-no; humans and their equipment don't function well in that kind of heat! Likewise, photographing snow-flurries in the Atlas Mountains in November in a linen skirt and sandals can make for extremely chilly toes! You can always add to your wardrobe by shopping in a local market, and dressing like a local helps you blend in.
You don't want the rain to stop you going out to get great photos, so a small foldable waterproof rain jacket is a great thing to pack. You can always buy an umbrella once there, or even borrow one from the hotel. If you're traveling with a non-photographer partner, it gives them something useful to do – holding the umbrella over your camera, while you do your thing!
Alexandre Gelin, a landscape photographer in the French Alps, is used to photographing in extremely cold climates. He always packs two pairs of gloves, wearing both but taking one off to take the photos! Again, if you're shooting in extreme conditions, ask the local photographer as they will have the experience and be able to advise on the best gear.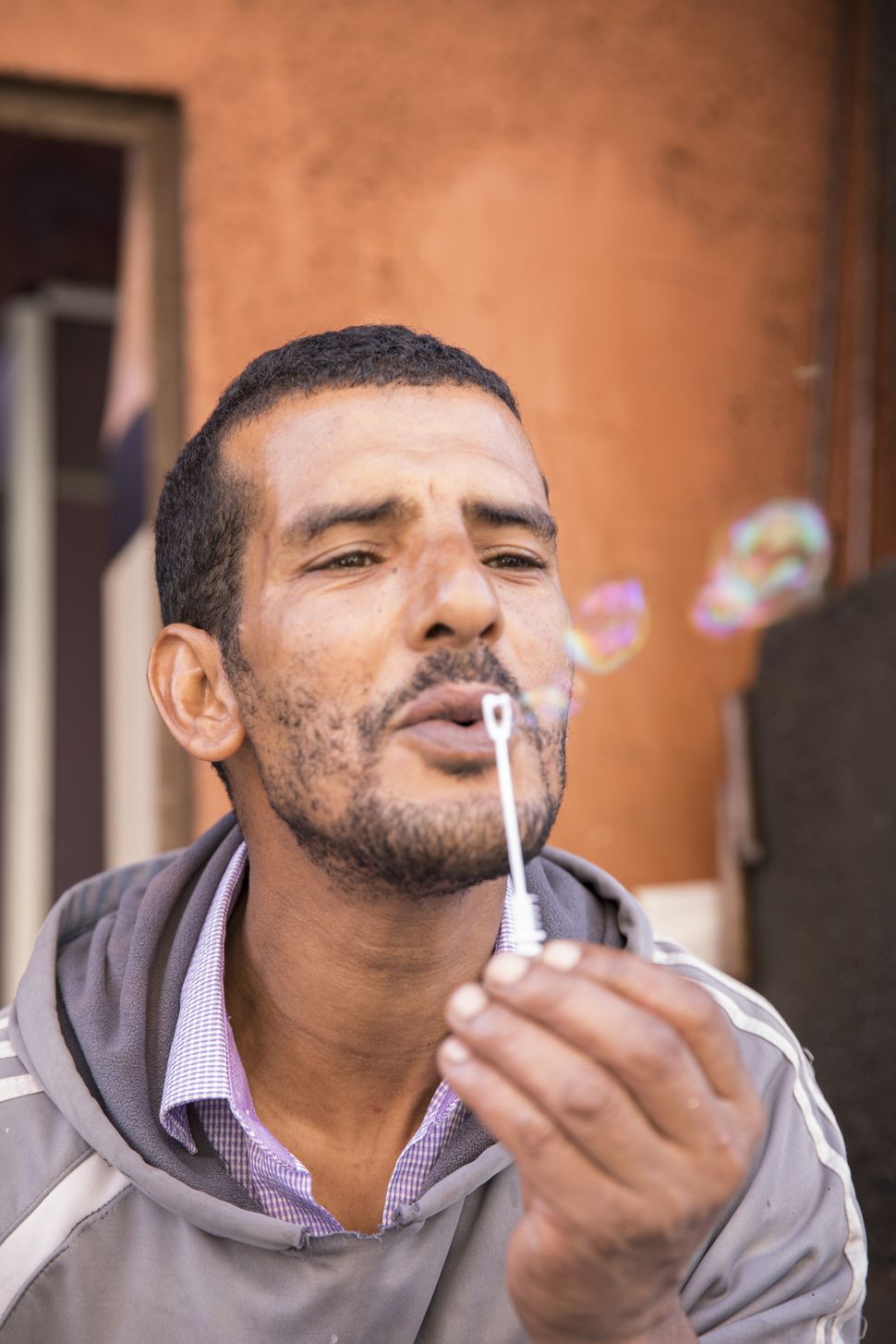 Keeping healthy

Make sure that your vaccinations are up to date, and if entering a malarial area take advice on the best prevention and start plenty of time in advance. Some countries require a yellow fever vaccination certificate; if you don't have one you can sometimes get it on arrival, but it can be very costly and will eat into your holiday time. 
Local versions of loperamide (such as Imodium) can normally be bought in the local pharmacy, but not rehydration sachets – which are extremely handy in hot climates, so worth slipping a few in your washbag. 
Prevention is better than cure so, along with suncreams and insect repellents, pack sun hats, long-sleeved shirts, and trousers of light colors to cover your limbs. As mosquitos are at their most ferocious just before sunset and love sweaty bodies, try to have a shower at the end of the day. 
Don't underestimate the effects of sunstroke – ice towels are great for tying around your neck and keeping you cool, and bring a water bottle that can be attached to your camera bag. I've also found simple lip balm to be a vital traveling companion – often forgotten and not always easy to find. Just make sure you use one with a sun protection factor, otherwise your lips will fry like an eg.
If you have the space
We do a lot of walking on my tours in Marrakech, including wading through questionable liquids in the tanneries. I always advise customers to bring a pair of old shoes that they don't mind leaving behind at the end of the trip – someone will put them to good use. And it can be a nice idea to bring 'gifts' – for the pleasure it gives people, of course, but also for the doors it opens and the access it provides. 
These depend on where you are going and how much room you have in your luggage. When I lead photo tours in Morocco I recommend pens, exercise books and warm clothes for the kids and villagers. However, slightly less practical bubbles brought a whole lot of pleasure to the tanners in Marrakech, even though they were meant for the kids!
My psychological travel crutch when traveling off the beaten track is a silk inner sleeping bag. I've slept all over the place and had my fair share of fleas, bedbugs or just nasty surprises. Having one of these to slip into at bedtime can make all the difference for waking up well rested after a good night's sleep.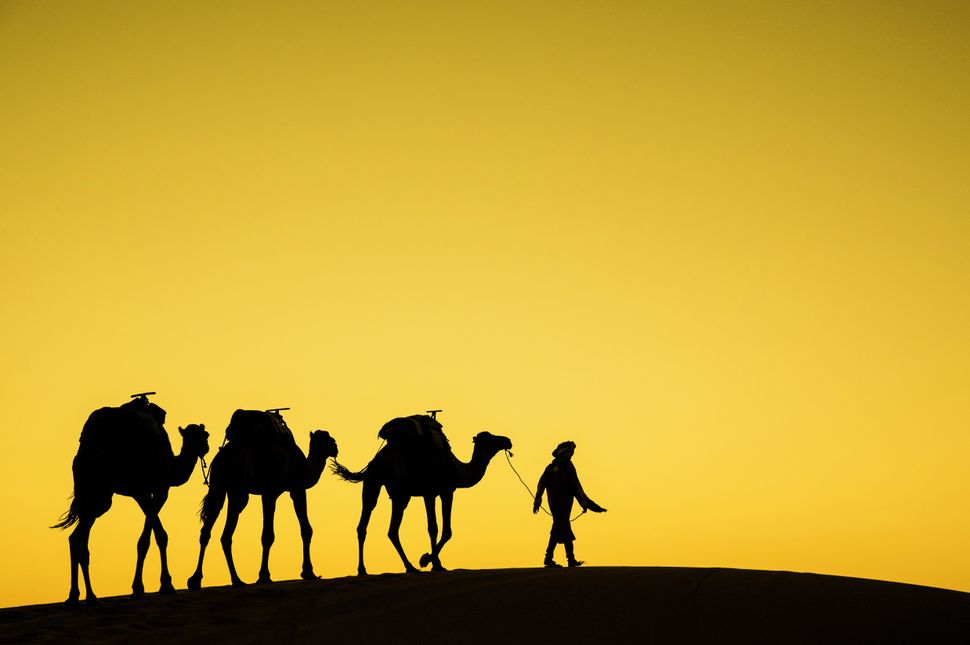 So, the secret to a successful trip is to research and plan. If you're booked on an organized tour or with a local photographer, check to see what is included and get recommendations from them for any special items you need to bring. 
The local photographers on Clik-trip offer "before you go, talk to a local pro" online consultations. They can advise on everything from what to pack, entry requirements and even where's good to eat, as well as sharing their insider tips and on where and when to go to their secret spots, if you'd prefer to do it alone and organize your own trip. For more information visit the Talk to a local pro page on the website, and go to www.clik-trip.com to find local, hand-picked photographers and trips around the world.
Read more: 
Best lenses for bird photography and wildlife
Best lenses for travel photography
Best lenses for landscapes