It's been a funny 18 months. A lot has changed, for better and for worse, but the photo industry has marched on, revealing some interesting gear trends and exciting announcements. 
At Digital Photographer we're lucky enough to have the opportunity to test and try a wide variety of photo equipment, from all of the major manufacturers (and quite a few smaller names) giving us some insight into the trends in design and philosophy. 
• Read more: Best photography magazines
With lenses, you would think there was a more restricted scope for experimentation among the companies making them, with a lens being a purely functional part of a camera system – but this isn't necessarily true. Sure, cameras with exciting headline features tend to get the maximum publicity, but lens design has come a long way in just a few years. 
This is perhaps one of the most overlooked facts in the photo industry: lenses aren't what they used to be, even five or six years ago. We've seen some tremendous leaps in optical design, fueled by the advent of the mirrorless camera, and it's possible to see focal lengths, magnification ranges and maximum apertures that we could only have dreamed of in 2010.
Here we've put together a list of our top picks of lenses, from across the brands and spanning all experience levels. These lenses are not necessarily arranged in any particular order (so it's not a case of the top of the list representing the 'Number 1' spot), which is purely because each product has a slightly different target user, function and price point, making it unfair to directly compare them. 
We have simply rounded up those products we feel caught our attention the most on their release, inspired us to get out and shoot, or that merely held their own against more recent releases in 2021…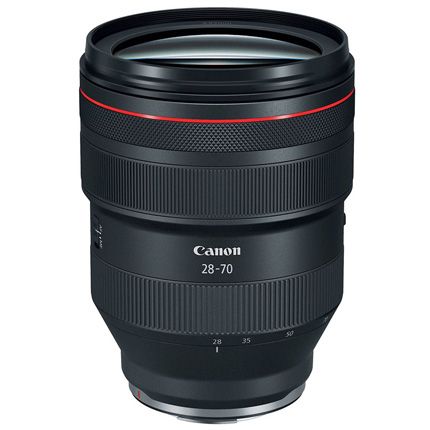 The 24-70mm f/2.8 "trinity lens" is widely considered to be the standard lens for the professional and advanced enthusiast photographer. The focal length range covers most everyday subject matter and is perfect for events and travel. Meanwhile, the constant f/2.8 aperture affords better low light shooting. This lens takes those qualities and boosts them to new heights. 
With a maximum aperture of f/2 at all focal lengths, the Canon RF 28-70mm f/2L USM is the perfect option for wedding photographers, portrait professionals and even sports and news shooters. Oh, what we could have given for such a lens back in 2007! Back then the size and weight would have been prohibitive, but the use of the RF Mount has enabled Canon to shrink these considerably. 
Autofocus speed is quick and accurate, with Canon's proven USM (Ultra Sonic Motor) doing its work. We love the build quality and, while it is definitely a beefy lens, it's not as weighty as you might imagine. The optics are second to none, and sharpness and contrast are to die for – as is the anticipated bokeh bonanza. It's not without its shortcomings – the lack of IS and tripod collar is disappointing – but overall we can understand why many pros have snapped this up as their go-to standard lens. 
And now that we have the Canon RF 24-70mm f/2.8L IS USM, photographers at least have the choice of a smaller lens if size is paramount.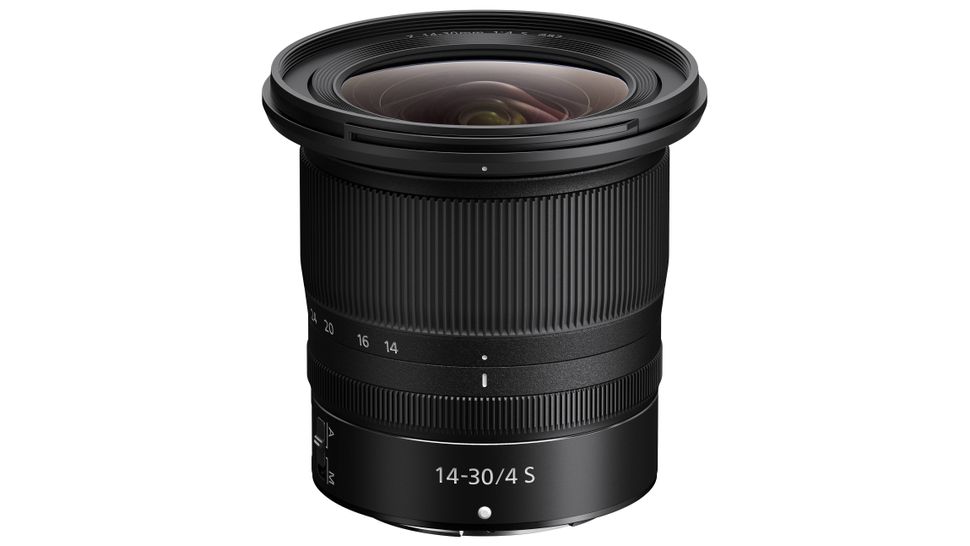 The Nikon AF-S Nikkor 14-24mm f/2.8G ED is a legendary DSLR lens that effectively redefined the "holy trinity" professional lens collection that all pros aspire to own for their respective camera brands. While Nikon has carried this focal length and maximum aperture into its mirrorless Z lens range (we very much liked the Nikkor Z 24-70mm f/2.8 S ) this new addition widens the options for pros and amateurs. 
The Nikkor Z 14-30mm f/4 S boasts exceptional corner-to-corner sharpness with minimal distortion, and offers a handy 0.28m minimum focussing distance. This enables extreme perspectives to be captured with ease; we had a lot of fun shooting the backstreets of Edinburgh with it, and loved the ability to stretch the heights of buildings. 
The f/4 aperture is a stop slower than its f/2.8 bigger brother, but this comes with weight and size advantages. This f/4 lens is tiny for a 14mm full frame lens, and it quickly became our go-to optic for traveling light on assignments for the magazine. Overall the build quality, portability and optical quality represent a wonderful proposition for photographers on the move. Top marks from us!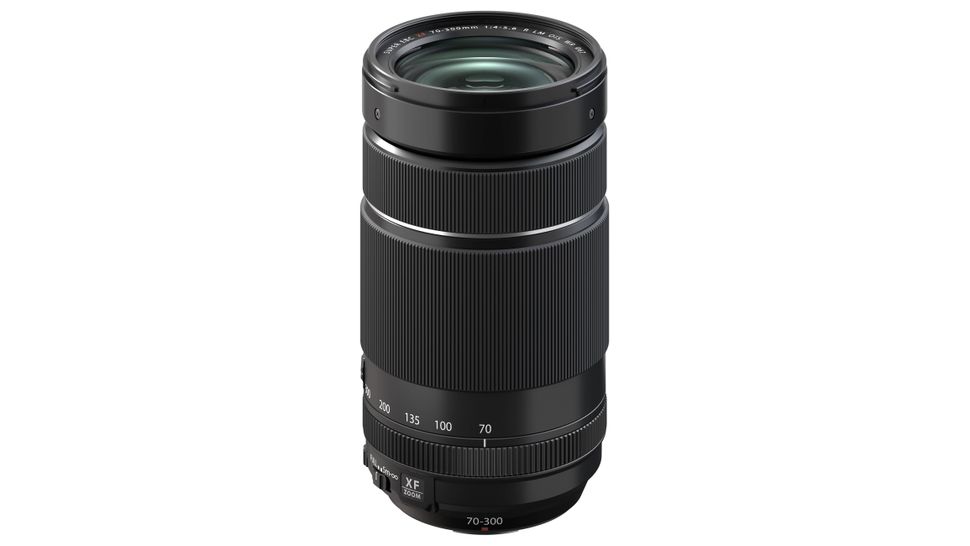 The 70-300mm range of lenses are not usually associated with the highest grade of optical quality, since lenses of this type are pitched to offer a balance of reasonable performance and price / size. The Fujifilm XF 70-300mm f4-5.6 R LM OIS WR is a little different, though, and it provides the user with a far higher-end proposition than expected. 
The sharpness, especially in the centre, is lovely at all focal lengths. Usually you'd expect a steep falloff in resolution at the long end of a lens like this, but the XF lens holds its own even at 300mm. The build quality might not be quite at the level of a 70-200mm f/2.8 pro lens, but the construction is still tough, giving a reassuring handling experience. 
Particularly impressive is the teleconverter compatibility, as the XF 70-300mm can be paired with the XF 2x TC WR, giving you a 914mm f/11 autofocus lens. It's a must-have for Fujifilm users.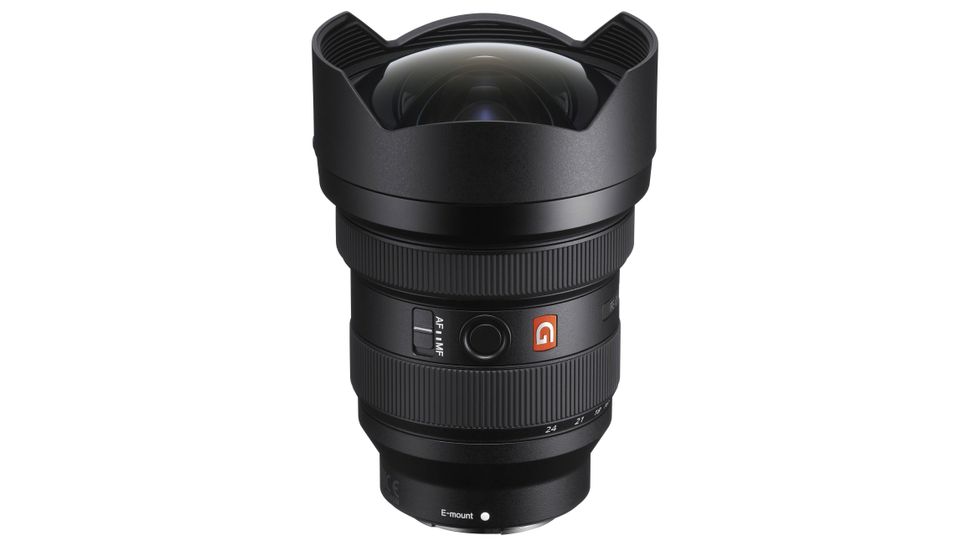 Let's just start by saying that the Sony FE 12-24mm f/2.8 GM is probably one of the most impressive photographic lenses ever created. That's a big, bold statement, but we feel it's justified. The inclusion of a 12mm full frame-compatible focal length with a constant f/2.8 aperture, insane build quality, close focussing distance and functions for days, means that this has just about everything you could want in a pro wide-angle. 
The optics are stunning in every sense of the word and, if you want to shoot interiors handheld, there really isn't another full frame lens that can do it better. The handling is spot-on and the inclusion of function buttons is a nice touch, if not completely necessary for an optic of this type. 
There is, of course, a size penalty (it looks more like a cinema lens than a stills photography zoom) and there is also the matter of the rather prohibitive price. At just below the £3000 / $3000 mark it's going to set you back almost twice the price of the Sony FE 12-24mm f/4 G. If you have that budget though you really won't be disappointed. What a lens.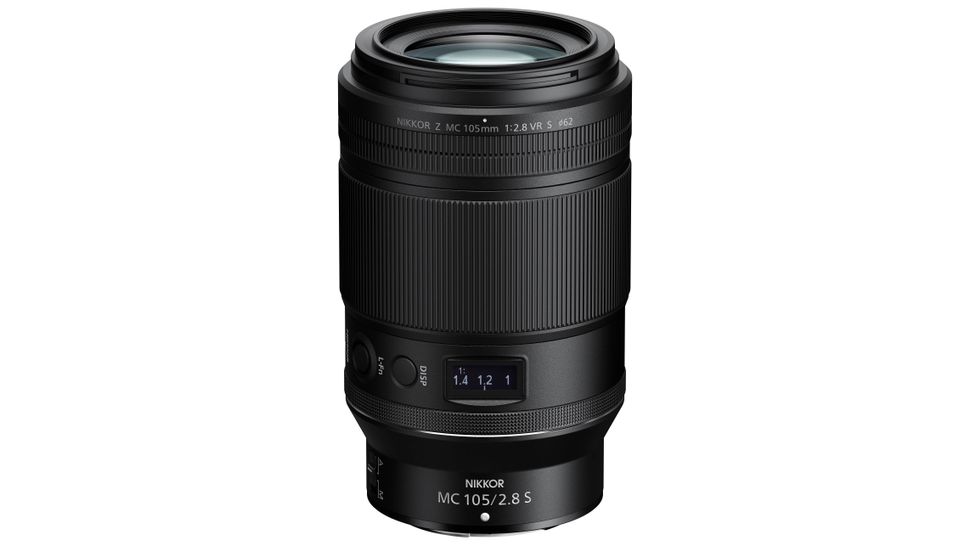 The best macro lenses are always going to come at a slight premium due to their niche appeal (relative to other genres of photography) and due to their specialist features. That said, macro optics can be used for images other than extreme close-ups – and they often make the best lenses for portraits as well. 
That can certainly be said of the Nikon Z MC 105mm f/2.8 VR S, which produces lovely background blur thanks to its wide aperture and perfect portrait focal lengths. As a macro lens it does of course excel in almost every aspect, with super-sharp optics and wonderful contrast and color. The image stabilization is very effective at 4.5 stops (and yes, it does actually work when shooting handheld, at higher magnifications), making it easier to shoot in low light. 
The build quality is brilliant, too, but this does not come at the cost of weight – though we find the balance just right. The OLED display is arguably unnecessary, but it's a nice addition and keeps the lens in line with other S-series lenses. This is one of the best Nikon Z lenses we've used so far.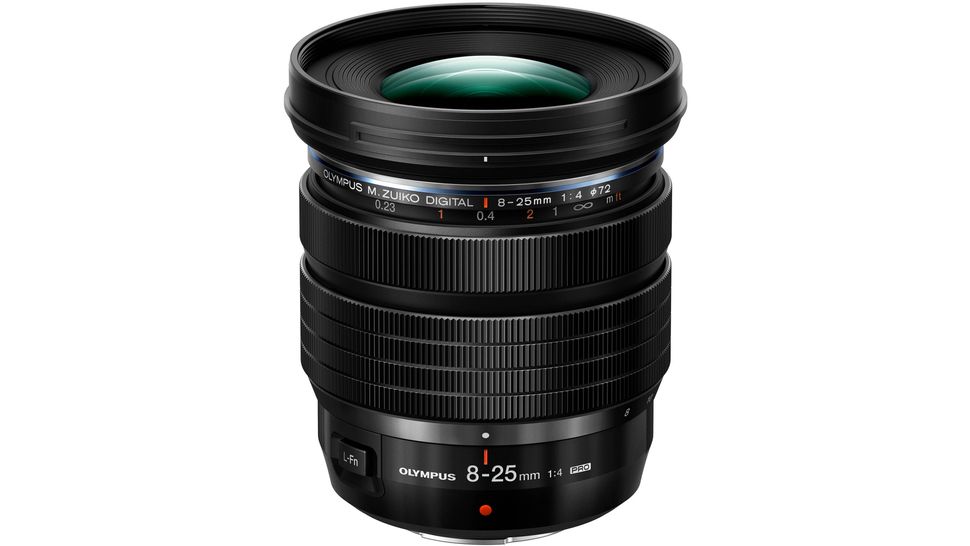 Micro Four Thirds tends to receive a little less press these days, now that Panasonic has diverted so much attention to full-frame cameras, but there have been plenty of exciting developments for the format – and the Olympus M.Zuiko Digital ED 8-25mm f/4.0 Pro is one of them. 
With an equivalent 16-50mm focal length in full-frame terms, it spans the usual kit lens focal lengths but offers a constant aperture of f/4 – superior to the more common f/3.5-5.6 or similar. And to our mind it's the perfect kit lens for those who love shooting at the wider end of the spectrum. 
At only 411g it's portable enough to take anywhere, though it's a little on the large side for most Olympus bodies (though it can, of course, be used on the generally chunkier Panasonic bodies). It offers excellent optical performance, even at the corners, with little trace of chromatic aberration or distortion. Build quality is great and it also boasts weather sealing, making it a brilliant addition to any Olympus or Panasonic photographer's kitbag. 
Read more:
Best Canon lenses
Best Nikon lenses
Best Sony lenses
Best Fujifilm lenses
Best Olympus lenses
Best Micro Four Thirds lenses