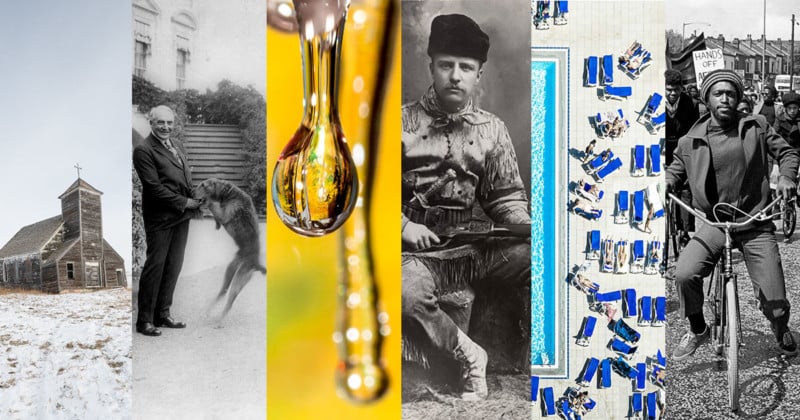 Every Sunday, we bring together a collection of easy-reading articles from analytical to how-to to photo features in no particular order that did not make our regular daily coverage. Enjoy!
---
Photos from the Fall of Kabul to The Taliban – BuzzFeed
Evacuations Continue in Afghanistan – in Pictures – The Guardian
A Photographer in Afghanistan on the Eve of Collapse — Politico
Embed from Getty Images
---
Strolling Through Paris with Henri Cartier-Bresson — Blind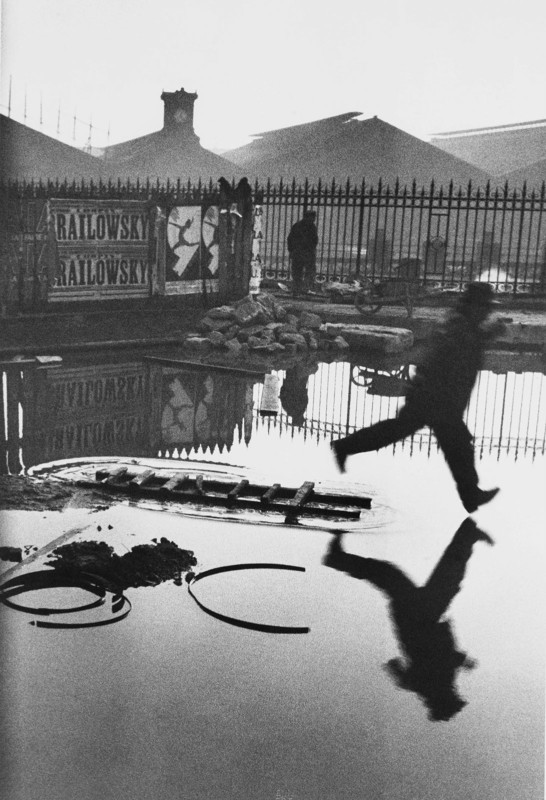 Henri Cartier-Bresson never liked the term "decisive moment" attached to his work. Google "decisive moment" and of the six million hits, the first is one on HCB.
As Bill Shapiro, former editor-in-chief of LIFE magazine writes in BLIND:
One day in 1932, just behind the St.-Lazare train station in Paris, Cartier-Bresson poked his camera partway through a fence and made a picture that is often mistakenly referred to as "The Decisive Moment." The French title of the 1952 book in which the picture appeared—with a brilliant cover by HCB's close friend Henri Matisse—was Images à la Sauvette, which translates to "images on the run." But, says Agnès Sire [artistic director of the Henri Cartier-Bresson Foundation], the book's American editor at Simon & Schuster, didn't much like that. Instead, he pulled a fragment from a quote that Cartier-Bresson had used in the book's forward and fashioned that into the title. The great photographer was not pleased. Instead of being the pope of the decisive moment, says Sire, he would rather have been "the pope of the unconscious."
The Bibliothèque Nationale de France is set to present the French public to Henri Cartier-Bresson. Le Grand Jeu (Henri Cartier Bresson. The Great Game), a unique project centered on the photographer's Master Collection. The exhibition is the fruit of an exceptional collaboration between the BnF and Pinault Collection, with assistance from the Fondation Henri Cartier-Bresson.
Notable: The Bibliothèque Nationale in Paris has been archiving photography since the beginnings of photography when on 6 September 1851, Louis-Désiré Blanquart-Évrard paid an unsolicited visit to deposit the very first photographs he had produced.
---
Art Museum Guard Bravely Throws Body in Front of Camera Flash – The Onion
Some Sunday fun with The Onion, an American satirical digital media company.
---
A Longtime Military Photographer Has A New Passion Project: Bugs — NPR
Pablo Piedra is a military photographer turned insect fanatic. After retiring in 2019 from 22 years in the military, he moved to Costa Rica with his family. Here he started doing macro photography of the country's native bugs to stay creative during COVID-19. His wife Daniela helps him look for insects, and his son Jaden loves the results.
---
How Photographer Vanley Burke Immortalized Black Britain – The Guardian
Raised in Jamaica, Vanley Burke, the godfather of black British photography, has spent half a century documenting the lives of black people in Birmingham, UK, from parties and weddings to funerals and anti-racist marches. And his work is far from over.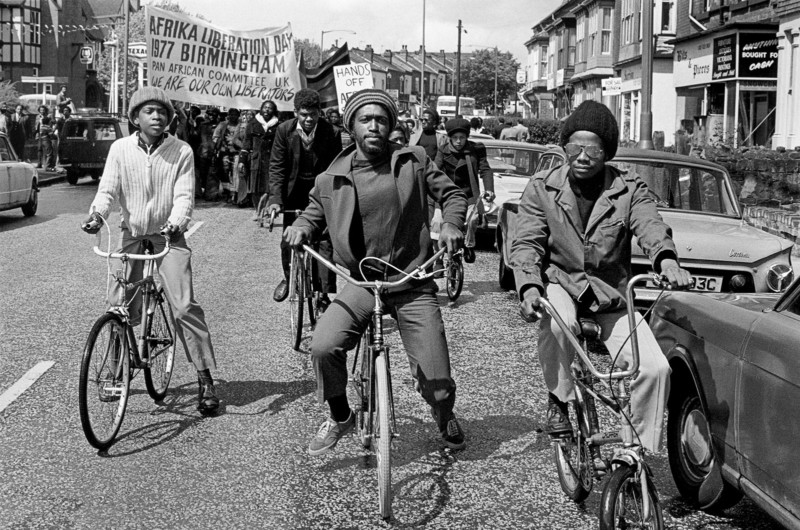 Mark Sealy, director of Autograph, the photographic arts agency founded by black photographers, describes Burke's photography as "trying to have a bloody long conversation" rather than capture the ephemeral "decisive moment" favored by Henri Cartier-Bresson.
---
Increase in Film Photography – 7 KPLC Louisiana
"We went through this digital evolution where nobody wanted to shoot film anymore, and they wanted to go with digital," said owner Paula Stebbins at PhotoTek in Lake Charles, LA, to 7 KPLC News.
In the last two or three years, the trend has reversed, and they see an increase in film volume.
"We're seeing people wanting to go back to film because there's just sort of a mystery to it," adds Stebbins.
---
As Tanks Rolled in 1991, AP Photographer Sprang into Action — AP
Associated Press photographer Alexander Zemlianichenko rushed into the streets of Moscow on the morning of Aug. 19, 1991, after a group of hard-line Communist Party officials seized power in a coup. The images of demonstrators standing up to the tanks and troops that Zemlianichenko and his AP colleagues made during the tumult and the subsequent collapse of the Soviet Union won the 1992 Pulitzer Prize for Spot News Photography.
---
What is a Liquid Lens? The Tech that Could Revolutionize Phone Cameras Explained – TechRadar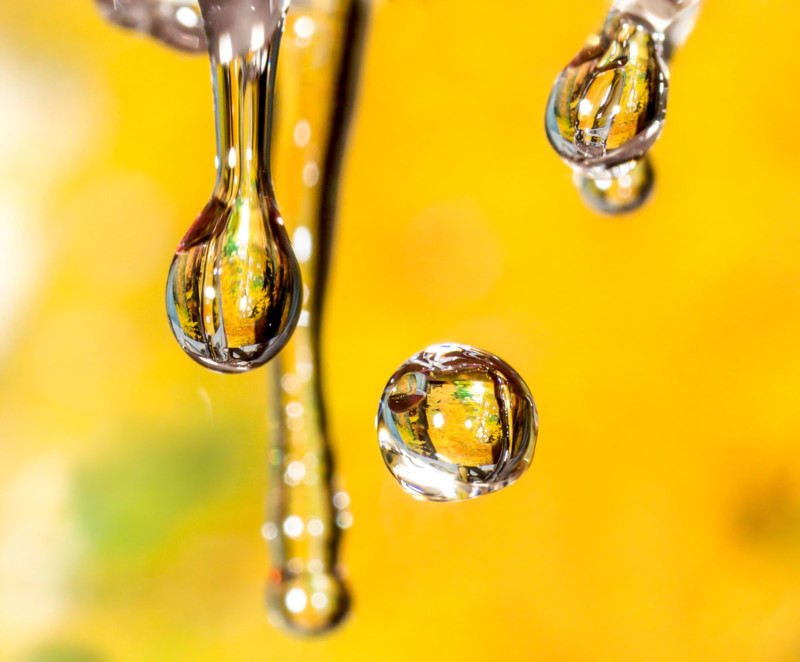 Liquid lenses are made of small pockets of fluid, which can be made to change their shape to focus light into an image.
The manipulation of this fluid pocket is sometimes done with the application of pressure. Squeezing or stretching it alters the trajectory of light passing through the clear fluid and, therefore, its focal length.
"According to Edmund Optics, the largest liquid lens aperture is currently 16mm, which means it's only suitable for use with sensors up to 1/1.8in," writes TechRadar.
"While that's fine for the sensors found in most compact cameras, it doesn't come close to covering Micro Four Thirds or APS-C sensor sizes. Until the technology grows, liquid lenses are unlikely to replace traditional interchangeable glass."
---
How Apple's Plan to Combat Child Abuse Backfired on it – CNN Business
Threading the needle of protecting user privacy and ensuring the safety of children is difficult, to say the least. In trying to bolster protections for minors, Apple may have also reminded the public about the potential control it can wield over its own products long after they're sold.
---
In-Camera Photo Editing – Which Maker Does it Best – Amateur Photographer
In-camera editing is great when you want to make a quick change to your photos, but not every camera manufacturer delivers this equally well.
---
Here's Why You Look Better in Mirrors Than you do in Pictures — Upworthy
Embed from Getty Images
We are all familiar and comfortable with our face as it appears in the bathroom mirror when we brush our teeth. But that is not the real you. It's a reflection, and therefore you are looking at yourself laterally inverted. Because we're so used to seeing the reverse version of ourselves, seeing how we look in pictures can be jarring.
Add to that the problems that you are too close to the lens and, therefore, the distortion or the harshness of the flash or even the weirdness that your awkward smile can create.
---
The Photographers Who Captured the Great Depression — JSTOR Daily
The Farm Security Administration had photographers fan out across the country to document agricultural conditions. But they brought back much more.
The program employed photographers who are now well known—Dorothea Lange, Walker Evans, and Gordon Parks among them—each taking photos that even Roy Stryker, head of the FSA's Historical Section, couldn't have imagined. "I expected competence," he said in an interview. "I did not expect to be shocked at what began to come across my desk…. Every day was for me an education and a revelation."
---
Much Ado About Nothing: 2021's Best Minimalist Photography – in Pictures – The Guardian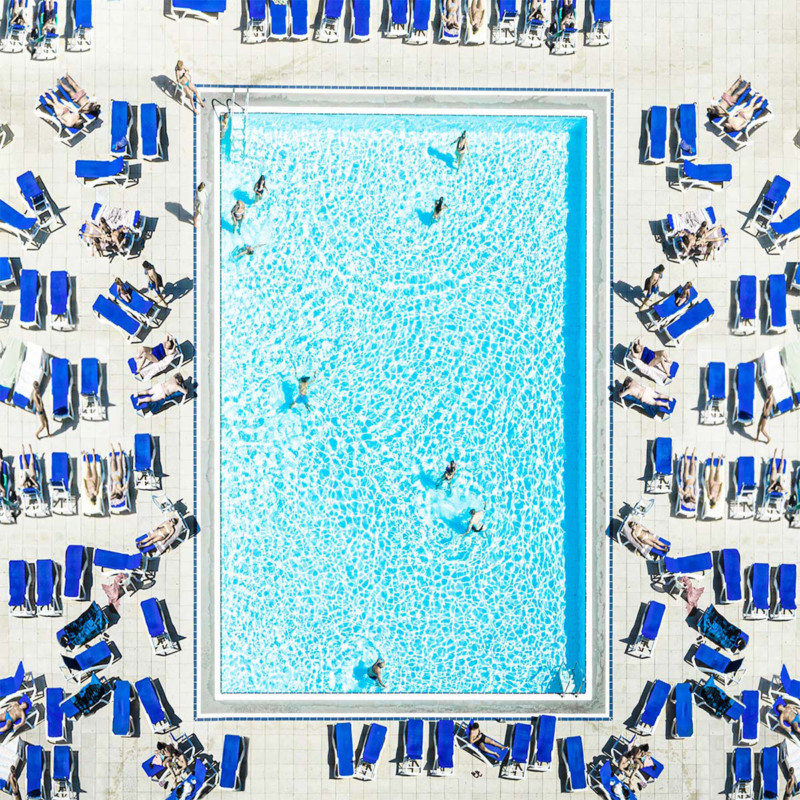 A stranded tree trunk, an empty pool, the moon shining through bent railings–these images find a wealth of feeling in the smallest of things.
Jury member Mick Moore from the British Journal of Photography suggests the array of images in the contest may be diverse, but the lack of "visual noise" is a unifying factor.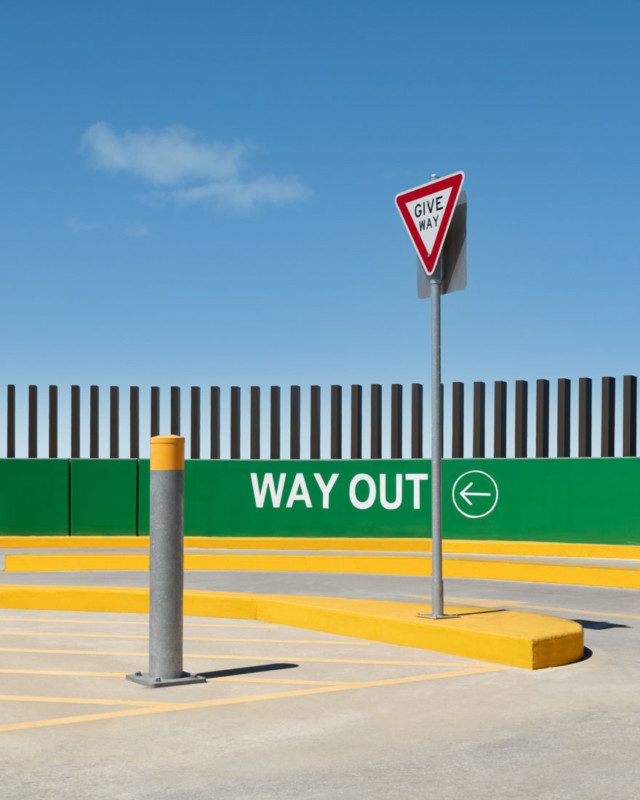 More than 3,700 photographs from 39 countries were submitted for the 2021 Minimalist Photography Awards powered by black & white Minimalism magazine. You can see the complete winners' gallery here.
---
Bold and Beautiful – Art Hidden in Architecture – BBC
Photographer Nikola Olic seeks out hidden shapes and patterns in architectural giants.
---
Photography Book Captures the Elegant Dress Code of Bygone Air Travel — Wallpaper
In its heyday, flying was an ultra-chic affair. The glamorous era of air travel in the 1950s and 1960s conjures up dress codes, lobster and steak served on crisp white tablecloths complete with clinking china, and a gentle overdoing it on the cocktail trolley, which rolled down the softly carpeted aisles with a reassuring frequency.
A new Rizzoli-published photography book, Come Fly With Me, pays homage to these bygone days with an eclectic curation of paparazzi pictures of celebrities dressed in their airport best, including Joan Collins, Naomi Campbell and Prince.
---
The History of Photographing Presidents with Cara A. Finnegan – WCIA
"I was studying the photographs that Obama was putting on social media beginning in 2009," says Cara A. Finnegan, professor of communication with the University of Illinois at Urbana-Champaign to WCIA- Ill.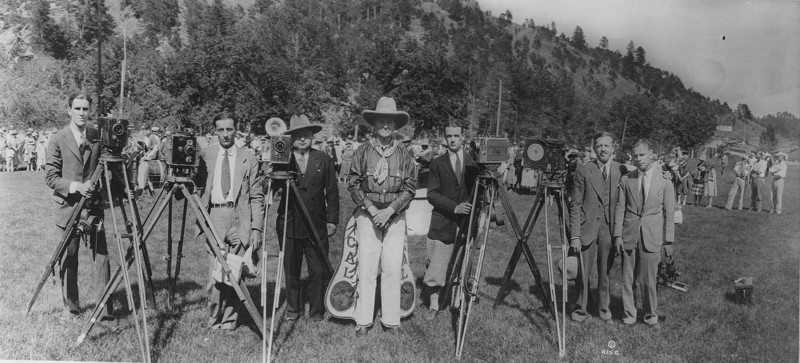 "I wanted to share some history of presidents and photography with my students as we did that, but it turns out no one had written a substantive history of the relationship between presidents and photography. So, I decided to write this book."
Prof. Finnegan's Photographing Presidents ventures from a newly-discovered daguerreotype of John Quincy Adams to Barack Obama's selfies to tell the stories of how presidents have participated in the medium's transformative moments.
---
Quiz of the Week
1.) Which famous fashion photographer passed away in Aug 2021? Hint: Two years after emigrating to the US at age 24, he became an assistant to Richard Avedon, one of the leading American photographers, who quickly recognized his visual talents.
2.) Why was August 19th chosen as World Photography Day?
3.) What percentage of pro photographers say that they never shoot paid work on smartphones?
4.) Which phone manufacturer unveiled an 85-200mm continuous optical zoom for future phones?
5.) The Smithsonian has acquired the work of early African American photographers James P. Ball, Glenalvin Goodridge and Augustus Washington. Which photo process did they work in?
Answers:
1.) Hiro (Yasuhiro Wakabayashi)
2.) It goes back to August 19, 1839, when the French government officially announced the invention of the daguerreotype — a photographic process developed by Louis Daguerre, a French artist and photographer — and made it freely available to the rest of the world.
3.) 64 percent
Editor's Note: This is not a fact but a survey of 881 professional photographers. We would love to hear if you are a pro and your reasons for shooting paid work on a phone.
4.) Oppo, headquartered in China. The zoom system uses a new G+P (glass plus plastic) lens technology featuring two ultra-thin, high-precision aspheric glass lenses for improved image quality.
5.) Daguerreotype
---
Photo of the Week
Embed from Getty Images
People walk past a mural by artist Hayden Dewar in Melbourne, Australia, on August 16, 2021.
---
Why I Like This Photo — Tim Timmis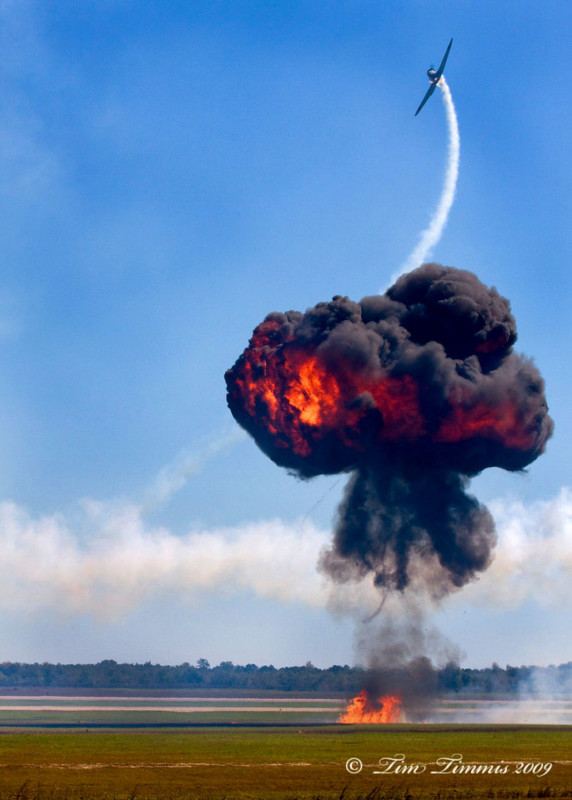 I like this photo because it was one of my favorite airshow photos from early in my photographic journey as it simulates a Japanese zero dropping a bomb with the plane veering off as the bomb explodes.
Like a movie, airshows are staged productions, with this plane being a replica built for the 1970 movie Tora! Tora! Tora! and the bombs are simulated bombs made from gasoline-filled bags, ignited electronically by a ground crew as the planes fly by.
The challenge of this shot was to get both the plane and explosion in the same photo, with the plane appearing to have just dropped a bomb while using a slow shutter speed to blur the aircraft's prop. I quickly learned that it was easier to turn my camera vertical, zoom out to 100mm and focus on the explosions and then wait for the planes to fly into the scene.
The photo was taken at the 2009 Wings Over Houston airshow with my Canon 40D and Canon 100-400 lens at 1/400, f/16, ISO 320. This was back in the day when high ISO wasn't feasible due to the high noise levels above ISO 400.
Airshow photography was my first passion after going digital back in 2005 and the reason that I purchased my original 100-400 lens. I quickly learned that this lens worked great for wildlife as well, and my passion was greatly expanded beyond planes and continues to this day. However, airshows are still my first love, and I feel right at home shooting military jets going over 500 mph.  Just like big birds…
Tim Timmis has been an active nature photographer since 2005.  He specializes in shore bird photography using a ground pod to get eye level with the birds. Tim hit a grand slam in the 2021 Audubon photo contest, with 4 of his photos in the top 100. Tim is available as a local wildlife photography guide in the Houston/Galveston area.
---
Quote of the Week – Henri Cartier-Bresson
"Your first 10,000 photographs are your worst." ― Henri Cartier-Bresson
Editor's Note: Keep in mind that Cartier-Bresson was referring to almost 300 rolls of film with 36 exposures each. So, even if a beginner shot an impossible two rolls per week, it would take this photographer three years to reach the target.
If you started with film, let us know in the comments below how many years it took you to reach your first 300 rolls.
---
To see an archive of past issues of Great Reads in Photography, click here.
---
We welcome comments as well as suggestions. As we cannot possibly cover each and every source, if you see something interesting in your reading or local newspaper anywhere in the world, kindly forward the link to us here. ALL messages will be personally acknowledged.
---
About the author: Phil Mistry is a photographer and teacher based in Atlanta, GA. He started one of the first digital camera classes in New York City at The International Center of Photography in the 90s. He was the director and teacher for Sony/Popular Photography magazine's Digital Days Workshops. You can reach him via email here.
---
Image credits: All photographs as credited and used with permission from the photographers or agencies. Header photo by Depositphoto.