Best After-School Program — Boys & Girls Club of the Midlands
Second Place: Columbia Martial Arts and Fitness
From programs for academic success to lessons in character leadership to classes about how to live a healthy lifestyle, the Boys & Girls Club of the Midlands is the best place for your kids to learn to be better adults.
Honorable Mention: East Point Academy, Legacy Martial Arts
Best Bank — Palmetto Citizens Federal Credit Union
Second Place: Founders Federal Credit Union
Credit unions actually took first AND second place here, along with an honorable mention spot for a reason. They're customer-owned institutions that have all of the capabilities of a large bank with a small-bank feel. Everyone who banks at Palmetto Citizens Federal Credit Union is a shareholder in the institution, and that creates a family feel that other banks can't provide.
Honorable Mention: First Community Bank, First Citizens Bank
Best Charter School — East Point Academy
Second Place: SC Whitmore School
East Point Academy has an exciting, globally-minded educational approach that keeps parents and students happy. It's a tuition-free public charter school that strives for diversity to provide a rich and educational experience to the students they serve. And they provide it for 4-year-old kindergarten through eighth grade, creating a single-school experience for a student all the way up to high school.
Honorable Mention: Gray Collegiate Academy, Midlands Arts Conservatory
Best Cleaning Services — Palmetto Commercial Services
Second Place: Heather's Helping Hands
If 2020 taught us anything, it's that cleanliness is really important. And Palmetto Cleaning Services has an array of cleaning services for businesses, from janitorial to carpet and hardwood care to allergen reduction and deep cleaning. If your business needs a thorough scrubbing, Palmetto Commercial Services can get to work and get it done.
Honorable Mention: Clean & Fresh, Central Midlands Cleaning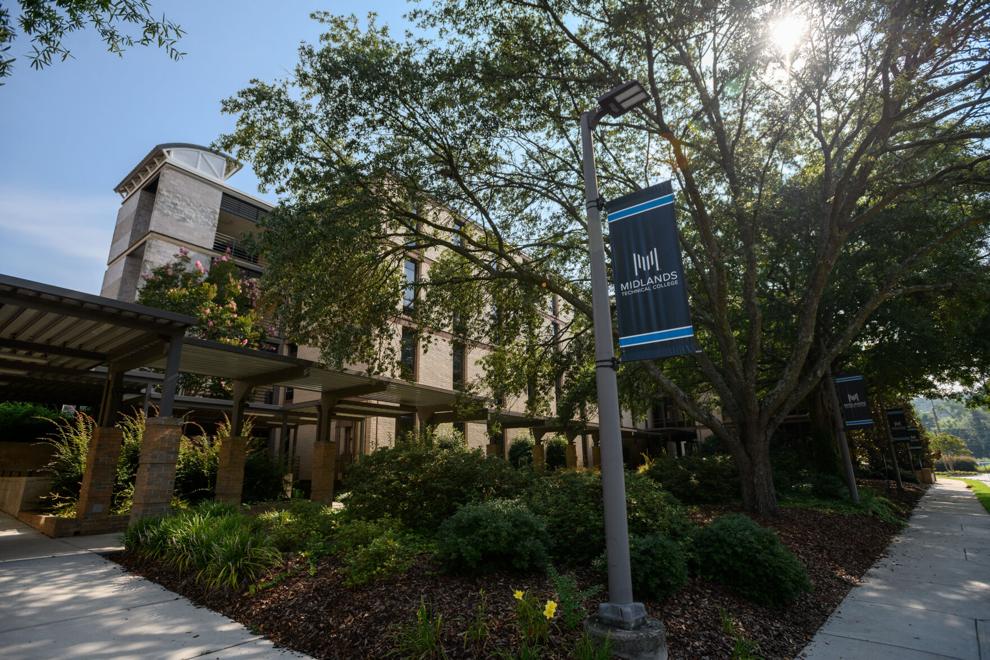 Best Continuing Education Institution — Midlands Technical College
Second Place: USC Continuing Education
Whether you're coming straight out of high school or coming back after a years-long break in your education, Midlands Technical College offers the courses and instructors to help you learn what you want to know. It doesn't matter if it's English or engineering, Midlands has the curriculum and the classes to help you move forward.
Honorable Mention: Richland Library, Columbia College
Best Credit Union — Palmetto Citizens Federal Credit Union
Second Place: Founders Federal Credit Union
Palmetto Citizens Federal Credit Union took two Best Of prizes this year, and it's because they offer outstanding customer service and provide a community bank atmosphere with big-bank products. Palmetto Citizens has risen to the top of the heap by putting people first.
Honorable Mention: AllSouth Federal Credit Union, SC State Credit Union
Best Dry Cleaner — Tripp's Fine Cleaners
Second Place: Zebra Cleaners
You can bring just about any item of clothing, linen or bedding to Tripp's Fine Cleaners, and they'll get you fixed up. Sure, they're great with dry cleaning, but they can also take care of alterations, smoke- or fire-damaged items, oriental rugs, even seasonal garment storage. And they offer free home pickup and delivery.
Honorable Mention: Ed Robinson Laundry & Dry Cleaning, Burnette's Cleaners
Best DUI Law Firm or Attorney — J. Taylor Bell (The Jeffcoat Firm)
Runner-Up: Cavanaugh & Thickens
DON'T DRINK AND DRIVE. But if you do find yourself with a DUI beef, J. Taylor Bell is the lawyer to call. DUIs are serious and can affect your driving record for years, so it's vital to choose the right attorney. Our readers say that's J. Taylor Bell.
Honorable Mention: Seth Rose, Attorney at Law; Law Office of Derrick E. Mobley
Best Electrician — Creations Electrical
Second Place: Carolina Conditions
Look, you know you've got no business messing around with the wiring in your home or office. So trust the professionals at Creations Electrical to figure out why your lights keep flickering.
Honorable Mention: Rytec Electric, Easy Electric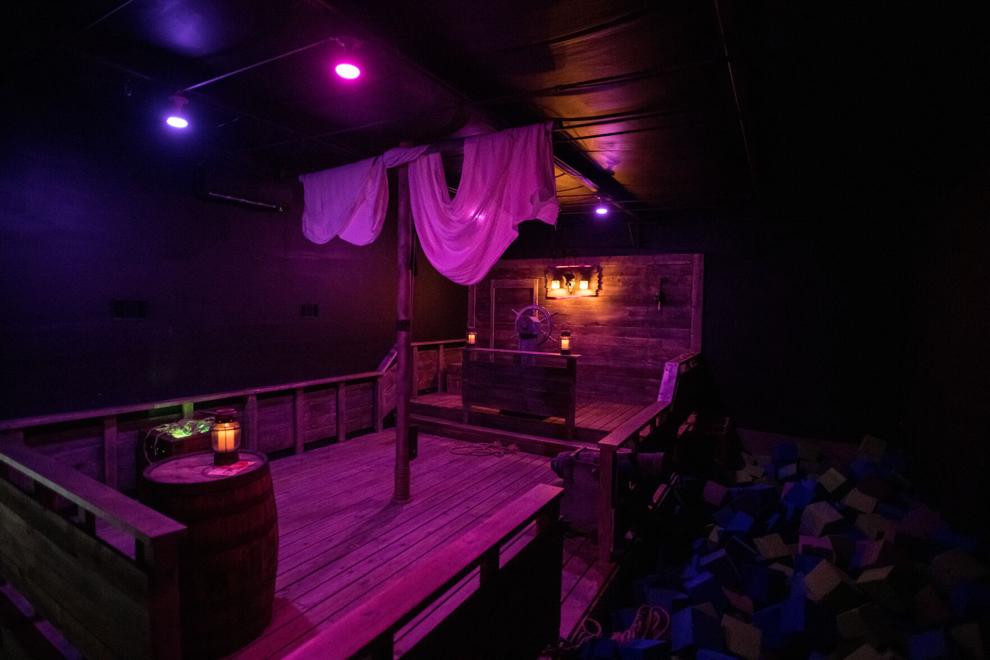 Best Escape Room — Escape Plan Columbia
Second Place: The Final Door
You got to get out and you got to have fun while doing it. Enter the Escape Plan Columbia, where you, well, escape from a room. It's part of the wildly popular trend of escape room/puzzle room businesses that cater to parties and other gatherings. In Columbia, no escape room does it better, just bring your thinking cap.
Honorable Mention: Escapology
Best Event Bartending Service — MAZE Bartending Service
Second Place: Liquid Assets
In Columbia, MAZE Bartending Service has got you covered for any event where you need such services. E.J. Bridges' business features bartenders that are licensed in bartending and mixology, and cater to private business events and celebrations, like weddings. The company's social media page showcases just how inventive, or classic, the drinks can be.
Honorable Mention: Twist Bartending, Black Tie Bartending, Ed's Bartending Service
Best Event Venue — 701 Whaley
Second Place: The Millstone at Adams Pond
Proximate to the University of South Carolina and the Olympia-Granby neighborhood, 701 Whaley is a snazzy event space for almost any occasion. In the last few months, it's hosted weddings, drag brunches, an art festival and plenty more. That's versatility, folks. Plus, amid the pandemic, it's done a fair bit of renovations to keep the venue up to par.
Honorable Mention: Koger Center for the Arts, Twelve Oak Estate
Best Farm — Cottle Strawberry Farm
Second Place: Clinton Sease Farm
Every spring, Columbia residents can drive out to Hopkins or Florence and revel in some true seasonal fun. At Cottle, the public can go to pick their own strawberries on the expansive farm. If you can't make the drive, those local strawberries can be found at roadside markets too. There are few things better than some handpicked, seasonal goodness, so get pickin'.
Honorable Mention: City Roots, Freshly Grown Farms
Best Florist — Blossom Shop
Second Place: Fern Studio Flowers
Need to send or pick up some flowers for a funeral, a happy occasion or because you forgot your anniversary again? Blossom Shop has the selection and the arrangements to help you say that you care. Or congratulations. Or I'm really, really sorry I forgot. Again.
Honorable Mention: Lexington Florist, Something Special Florist
Best Funeral Services Provider — Shives Funeral Home
Second Place: Thompson Funeral Homes
The family-owned-and-operated Shives Funeral Home can help you with one of the most difficult processes you'll ever go through, from funeral planning and obituaries to cremation services and grief support. They've even got a section on their website that can help you plan your eulogy or answer your specific questions.
Honorable Mentions: Caughman-Harman Funeral Home, Leevy's Funeral Home
Best Golf Course — Cobblestone Park Golf Club
Second Place: Golden Hills Golf & Country Club
If you're looking for the perfect place for 18 holes of golf, whether you're an experienced player or you're just picking up the game, Cobblestone Park Golf Club is the best-looking, best-appointed course, according to our readers. Twenty-seven holes, a first-rate clubhouse and great grub at Alexander's make this the ideal spot for you to swing your clubs. 
Honorable Mentions: Spring Valley Country Club, Columbia Country Club
Best Gymnastics/Cheerleading School — Carolina Gymnastics Center
Second Place: ACX American Cheer X-Treme
Looking to get your kid into gymnastics? Then check out Carolina Gymnastics Center, which has programs for 3-year-olds on up to teenagers. Whether it's beginner or advanced classes, Carolina Gymnastics will get your children tumbling, leaping and cheering with skill in no time.
Honorable Mention: Lake Murray Gymnastics, Empire Gymnastics Training Center
Best Heating & Air Service — Cool Care Heating & Air
Second Place: Carolina Comfort
Whether it's the hottest day of the summer or the coldest day of winter, you don't want unreliable service for your malfunctioning HVAC. Get your unit back to cooling and/or heating in no time with the friendly folks at Cool Care Heating & Air.
Honorable Mention: Cola Bear Heating & Air, All American Heating & Air, Krantz Kooling & Heating
Best Home Builder — Mungo Homes
Second Place: Great Southern Homes
Once again Mungo Homes takes the top prize. Maybe it's because they can provide you with the perfect home in Columbia, Charleston, Greenville/Spartanburg and Myrtle Beach, which is a pretty good spread. Speaking of good spreads, Mungo Homes has a variety of beautiful floor plans for your new home.
Honorable Mention: Callaway Construction Co., Build On Your Land
Best Hotel — Hotel Trundle
Second Place: Hilton Columbia Center
Staycations never quite had their moment but perhaps reconsider that, with a little bit of a tweak. Don't stay home. Stay in town at the trendiest spot possible. That's Hotel Trundle, where you're greeted with a drink and and get to stay in the heart of Columbia's vibrant Main Street District. Trundle has plenty of special offerings in partnership with nearby businesses, which makes it a prime fit for a date or getaway.
Honorable Mention: Aloft Columbia Downtown, Sheraton Columbia Downtown Hotel
Best House of Worship — St. Martin's In The Fields Episcopal Church
Second Place: Shandon Baptist Church
In an age where it seems like there's division everywhere, it's a relief to know that St. Martin's In The Fields Episcopal Church welcomes all to worship. A relaxed, genuine, come-as-you-are church, St. Martin's preaches the word in an engaging, cynicism-free manner.
Honorable Mention: First Baptist Church of Columbia, RADIUS Church
Best Insurance Company — Powers Insurance Experts
Second Place: Farm Bureau Insurance
It's right there in the name: Powers Insurance EXPERTS. That means that whatever questions you have about auto, life or property insurance, Powers Insurance should be able to answer them. So it makes sense that they took top honors here.
Honorable Mention: Giles Insurance Agency, Irmo Insurance Agency
Best Landscaping Company — KB Landscaping
Second Place: Blue Moon Landscaping
Sure you can get out there with a lawn mower and do the basics, but can you really make your lawn sparkle? KB Landscaping can. This family-owned business can handle all your landscaping needs, from mowing to irrigation to tree work and more.
Honorable Mention: Clark's Lawn & Landscape, Trifecta Landscaping
Best Law Firm — The Jeffcoat Firm
Second Place: LawyerLisa
Whether you've suffered a dog bite, a workplace mishap or a serious car accident, you'll probably need good legal representation to make sure your interests are protected. The Jeffcoat Firm will handle your business quickly and thoroughly, and they've got the winning track record to prove it.
Honorable Mention: McDonnell & Associates Law Firm, Cavanaugh & Thickens
Best Local Insurance Agent — Jeremy Powers
Second Place: Craig Giles
Jeremy Powers is the man our readers trust to wade through the often-confusing world of insurance and make sure you're taken care of. Whether it's home, auto or life insurance, Jeremy Powers and his agency, Powers Insurance Experts, are the people to turn to.
Honorable Mention: Steven Diaz, Victoria Ares
Best Martial Arts School — Legacy Martial Arts
Second Place: Columbia Martial Arts & Fitness
Looking for a martial arts academy for your kid? Or have you finally decided to kick off your own martial arts education? Either way, Legacy has a program for you. Their expert instructors can help you hone your coordination, get fit, boost your mental agility and more.
Honorable Mention: Capital Karate, Deep Waters Jiu Jitsu
Best Mortgage Lender or Broker — Guild Mortgage
Second Place: Mortgage Network
People have been wilding out over real estate lately, which means mortgage lenders have been busier than ever. Mortgages, and equity, and escrow, and rates can be difficult concepts to grasp. So when in doubt, get the most trustworthy mortgage experts around — Guild Mortgage, according to their many happy clients in Columbia.
Honorable Mention: Palmetto Citizens Federal Credit Union, First Community Bank Mortgage 
Best Moving Company — Soda City Movers
Second Place: Two Men and a Truck
It's been said before that moving is one of the most anxiety-inducing experiences one can have. Not with Soda City Movers. They're quick, courteous and careful with your stuff, and they can get it done at an affordable cost. Moving doesn't sound so bad now, does it?
Honorable Mention: Gamecock Moving, Gentlemen Movers
Best Outdoor/Camping Gear Retailer — Mast General Store Columbia
Second Place: Half-Moon Outfitters
Mast General Store was a gamechanger for Columbia's Main Street and it was a game changer for those who seek outdoor and camping gear, too. Everything for a low-key campout to a luxe glamping experience can be found within the two spacious levels of the city's favorite outdoor and camping gear retailer.
Honorable Mention: REI
Best Personal Injury Law Firm — The Stanley Law Group
Second Place: The Jeffcoat Firm
If you've been injured, you don't need the law firm with the flashiest (or tackiest) ad to help represent your interests. You need a proven firm that specializes in personal injury law. That would be The Stanley Law Group. Personal injury is their main focus, so you can rest easier.
Honorable Mention: Law Office Of Derrick E. Mobley, Green Law Firm
Best Pest Control — Clark's Termite & Pest Control
Second Place: Modern Exterminating Company
Pest control is serious business in South Carolina. Those heat-loving buggers thrive in our climate. Make them wish they'd never been hatched by using the services of Clark's Termite & Pest Control regularly. Many satisfied clients are happy with their less critter-infested homes after a visit from these bug guys.
Honorable Mention: Cayce Exterminating Company, Terminix
Best Photographer — Crush Rush
Second Place: Southern Stitched Photography
Crush Rush took some of the most striking and impactful shots of last year's Columbia protests in the wake of the death of George Floyd — as you can see in the current Columbia Museum of Art exhibition "Hindsight 20/20," where his work is featured. He's also an all around great photographer, whether he's shooting festivals and events or hard news.
Honorable Mention: Anna Garrison, JH Photography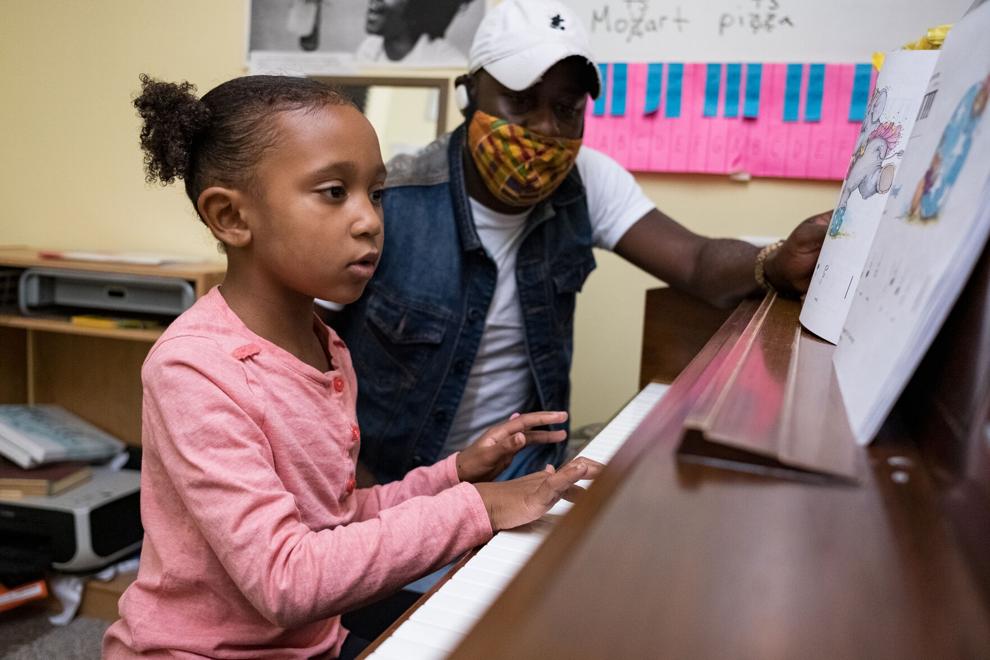 Best Place for Music Lessons — Columbia Arts Academy/Lexington School of Music/Irmo Music Academy
Second Place: Freeway Music/Simms Music
Looking to learn to play guitar, bass, drum or piano, or work on your singing? This Triforce of music schools can take care of you with three well-placed locations and talented, attentive instructors. Owner Marty Fort even wrote a book, "The Ultimate Guide To Music Lessons: For Parents, Students or Anyone Who's Ready to Play Music!" to help those looking to get into playing an instrument.
Best Place to Get Alterations — Jackie's Tailoring & Alterations
Second Place: Chong's Alterations
Alterations are necessary in life, and when spending money to have a garment tailored to your specifications, only the best will do. And that best in Columbia is Jackie's Tailoring & Alterations, with their high-quality work, attention to detail, and quick turnaround on everything from wedding dresses to work pants.
Honorable Mention: Nick's Tailor, Han's Alterations
Best Plumbing Repair — Meetze Plumbing
Second Place: AP Plumbing
It's really none of our business what you might have done to your sink or toilet that made it stop working. But if you want to get it fixed, fast, Meetze Plumbing is who you need to call. And that goes for any of your plumbing-related issues, in the kitchen or bathroom or wherever.
Honorable Mention: Kay Plumbing Services, Superior Plumbing & Gas
Best Printing Company — Sun Solutions
Second Place: ApexGraphix
Sun Solutions has been busy churning out all matter of COVID-related material since 2020, and it's almost a given that everyone in town has seen some of their work. They do so much more than COVID materials though, and their quality work on any printed material gives them the top nod here.
Honorable Mention: Columbia Printing and Graphics, K & K Printing
Best Private School — Ben Lippen School
Second Place: Heathwood Hall Episcopal School
The Ben Lippen School extends their educational programs beyond the typical academic standards and includes larger life skills, like biblical understanding, artistic expression and sportsmanship. It's a holistic approach, which they pair with a multicultural learning environment.
Honorable Mentions: Hammond School, Northside Christian Academy
Best Real Estate Agency — Home Advantage Realty
Second Place: The ART of Real Estate
With a real estate market that's completely unpredictable as of late, it's of utmost importance to have the most knowledgeable Realtor and agency around. Whether you're buying, selling or both, Home Advantage Realty has the people to get the job done well for each and every one of their clients.
Honorable Mention: The Moore Company, Carter Realtors
Best Real Estate Agent — Olivia Cooley
Second Place: Sarah Bennett
Columbia native Olivia Cooley can get it done as your real estate agent. Since opening her own agency in 2015, she's done nothing but grow. She's sold more than $113 million in real estate over the past six years and has trained her staff to provide the best possible customer service.
Honorable Mention: Kendall Walsh, Jill Moylan
Best Real Estate Group — The Olivia Cooley Group at Keller Williams Realty
Second Place: The Jeff Riley Team
Olivia Cooley has spent the last six years building up a winning team, and now she has a staff of professionals who will provide great, knowledgeable service to their clients. Between Cooley's skills as a real estate agent and CEO and her staff, they've got what you need to get the best deal whether you're buying or selling.
Honorable Mention: The Boland Team
Best River Rental/Guide Company — Palmetto Outdoors
Second Place: Adventure Carolina
We have a lot of river to explore in Columbia and it's a shame to not take advantage of this natural beauty. But beauty can have a dangerous side, too, and that's why it's best to use a river guide and rental company whose priority is safety and knowledge. That would be Palmetto Outdoors, whose happy customers can be seen floating on down the river anytime the weather is nice.
Honorable Mention: River Runner Outdoor Center
Best Roofer — Crescent Construction
Second Place: Burgin Roofing Services
Roofs take quite a beating in the Midlands and having a perfectly constructed roof is extremely important. Turn to the best around, Crescent Construction, when it's time to examine your home or business' top priority. They offer a variety of services from full replacement, repairs and commercial roofing needs.
Honorable Mention: Premiere Roofing, The Red Shirt Guys Roofing
Best Screen Printer — Custom Embroidery & Screen Printing
Second Place: Image Ink
Whether it's little Gamecock symbols embroidered on everything or custom screen-printed T-shirts for the family reunion, Custom Embroidery and Screen Printing is the local choice for getting it done. They are detail-oriented and get the job done, quickly and correctly every time.
Honorable Mention: Graph-itti Inc, River Printing & Design Co.
Best Shooting Range — Palmetto State Armory
Second Place: Shooter's Choice
If you're going to own a firearm, you need to make sure you have the right training and that you have the skills to handle it. Palmetto State Armory can help provide you with both.
Honorable Mention: C2C Arms
Best Sign Company — Signarama
Second Place: FASTSIGNS
Need to get attention for your business or event? Trust Signarama to make the right signs for the right price. It's called Signarama after all. They've got a lotta signs.
Honorable Mention: Sign It Quick Columbia
Best Smartphone and Computer Repair — Smart Phone Medic
Second Place: CPR Cell Phone Repair
Have you done something to your smart phone to cause the dreaded red exclamation point? Is your PC giving you the blue screen of death? We know you need your devices for important stuff like Candy Crush, so take your malfunctioning hardware to Smart Phone Medic to undo the damage.
Honorable Mention: Mr. PC, That Computer Store
Best Staffing Agency — Recruiting Solutions
Second Place: AppleOne Employment Services
Finding a really good job that fits isn't always easy and that's where Recruiting Solutions comes in. With nearly 30 years of experience getting Columbians to work, they are well versed in the local job market, its ebbs and flows, and often have knowledge on job openings and candidate availability that isn't publicly available.
Honorable Mention: Roper Staffing, Snelling Staffing Services
Best Travel Agent — Forest Lake Travel
Second Place: Cruise Planners – Dan & Faith Ramsay
We can't actually see you but we're pretty sure you look like you need a vacation. And when you need to get away, Forest Lake Travel is the place to go first. Whether you're going alone, with a loved one, or you need a good spot for a corporate retreat, Forest Lake has got you covered.
Honorable Mention: Hoa Sypolt, Ernie King
Best Upholstery Service — Forest Lake Fabric Center
Second Place: Nordan & Foster Custom Upholstery
Not many people think about needing upholstery, but when you need it, you really need it. So get it from the best. Forest Lake specializes in interior textiles, including drapery, upholstery and decorative trims.
Honorable Mention: New Coverings
Best Videographer — Cinema Couture Films
Second Place: Soda City Films
Cinema Couture promises experience (reporting that they've captured more than 320 wedding videos since 2005), dedication, efficiency (most videos delivered within four weeks) and fun if you choose to let them document your big day. And given their win here, it would seem their customers are satisfied.
Honorable Mention: Matt Brodie, A Thousand Cranes Productions
Best Wedding Planner — Alexandra Madison Weddings
Second Place: Meagan Warren Weddings
Do you want to stress out over your wedding or would you rather leave it in the capable hands of a professional? Hopefully it's the latter, and Alexandra Madison Weddings can design, plan and execute your wedding down to the smallest detail so you can actually enjoy your special day.
Honorable Mention: Moss and Oak Events, By Invitation Only
Best Wine and Paint Studio — Studio Cellar
Second Place: Canvases with Candace
Painting a canvas and drinking wine sounds like an ideal activity and a good place to do it is at Studio Cellar. Located in the Vista, it's a stones throw away from a bunch of restaurants and the place's vibe just makes you feel artsy and vibrant. So throw on an apron and get creative, with some fermented assistance.
Honorable Mention: AR Workshop Columbia, Painting with a Twist