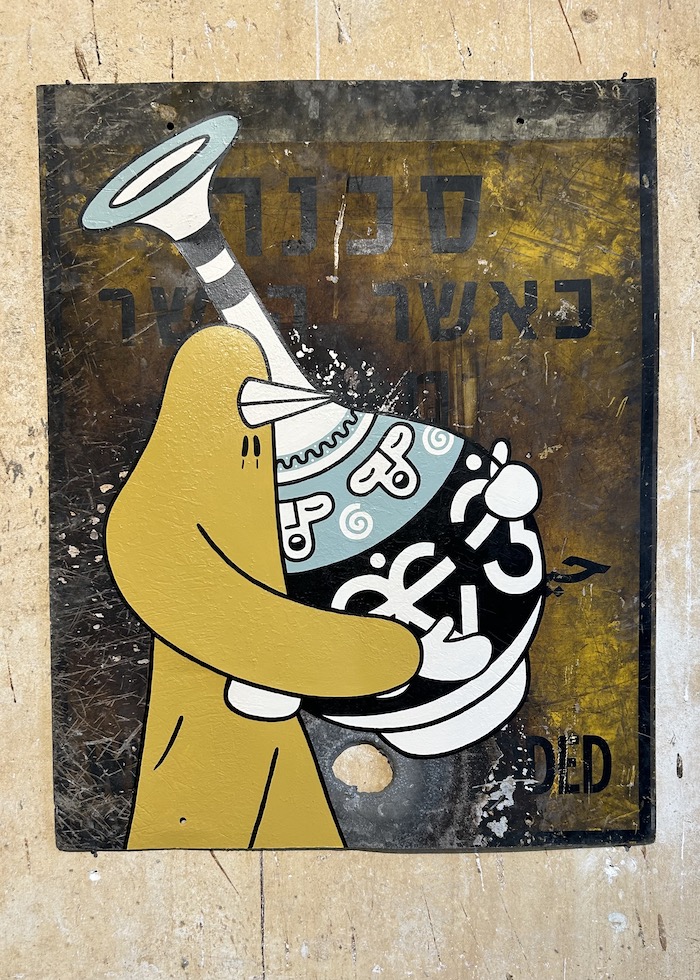 I initial came upon Brothers of Light's winsome, witty aesthetic on the streets of Jerusalem a number of several years back. I was an instantaneous lover. At present on check out at 30 Yefet Avenue — a stately, atmospheric building in Jaffa — is From Filth, a delightfully intriguing exhibition showcasing dozens of artworks fashioned this earlier year from metals found outside the brothers' studio space. Featured earlier mentioned is Crossing the Bridge — fabricated with industrial paint on salvaged metal. Several extra photos I captured while browsing the exhibition before this week comply with:
"Everything Is Short term," Industrial paint on found steel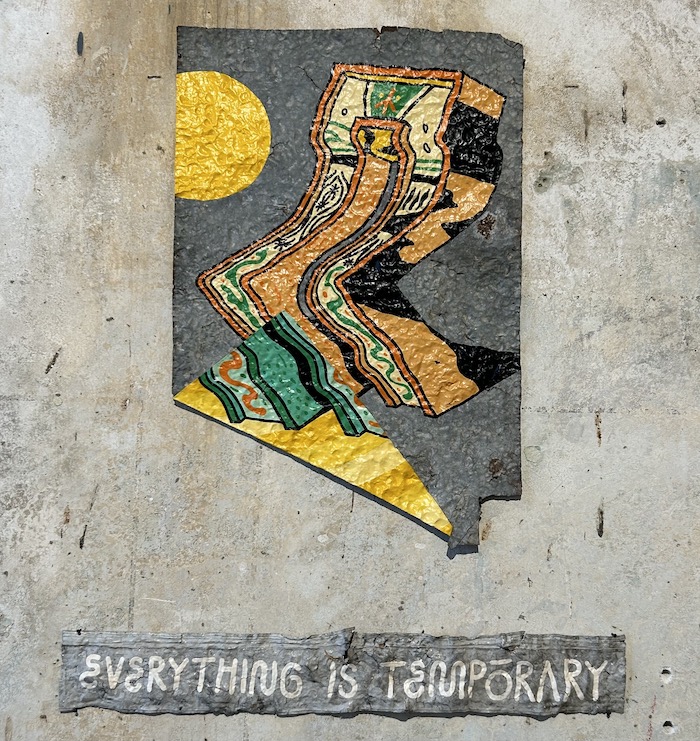 "No Soreness No Gain" and "Cuchara" to its left, Industrial paint on located metallic kitchen area utensils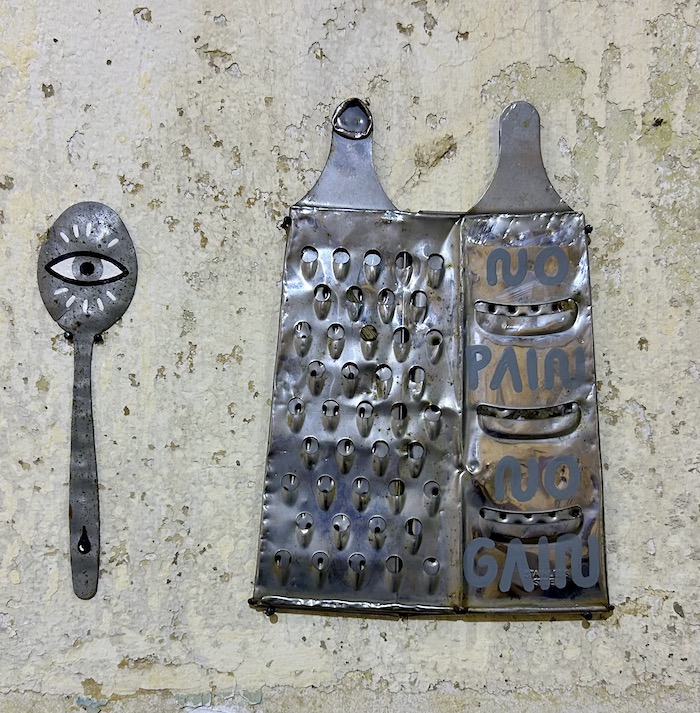 "What Do You Consume?" Industrial paint on found steel kitchen area utensil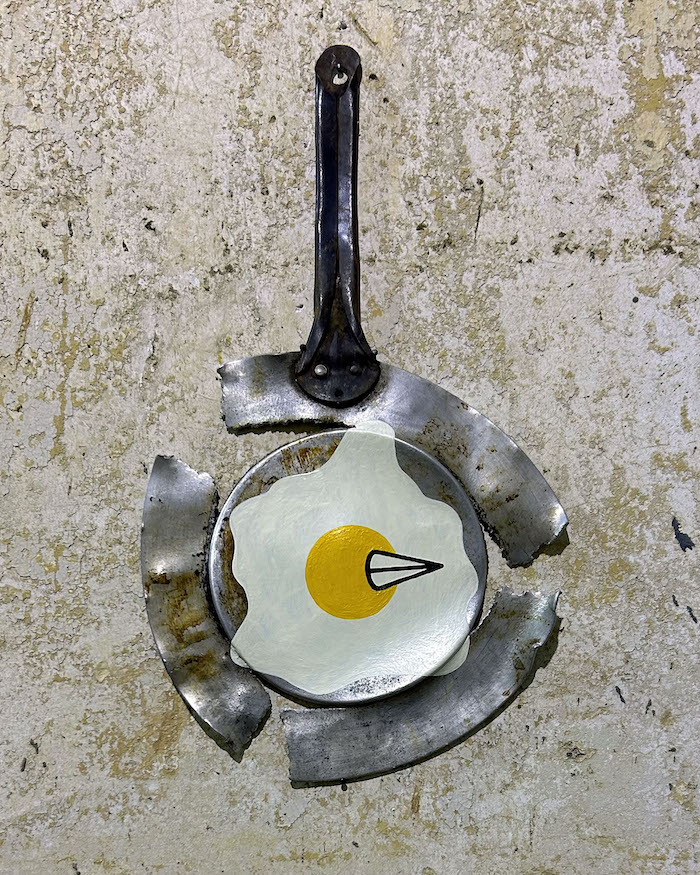 "Time Sinking," Industrial paint on located steel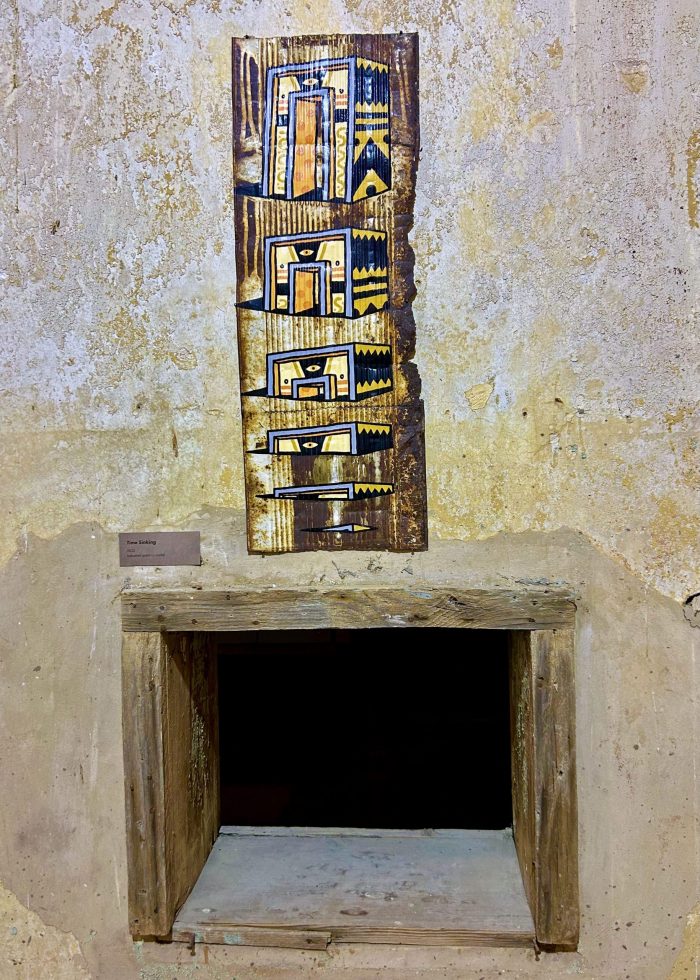 "Suddenly," Industrial paint on observed metal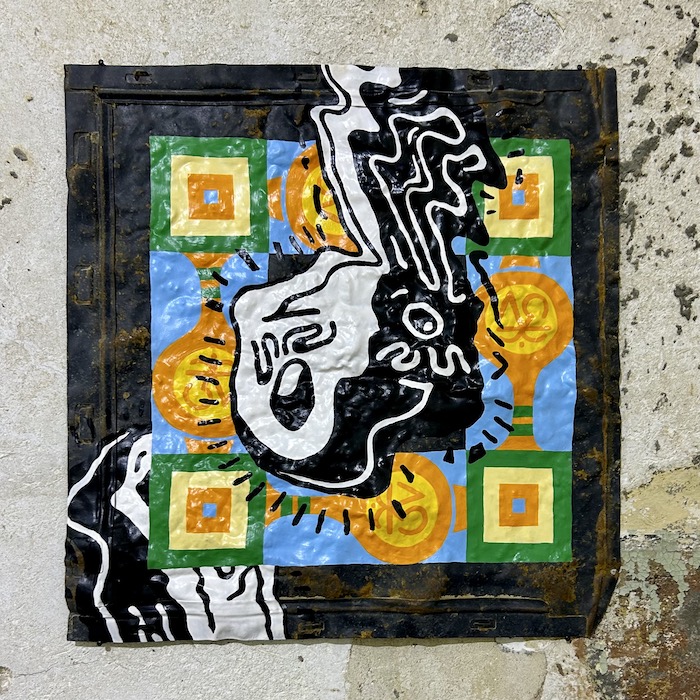 "Throwback," Industrial paint on discovered steel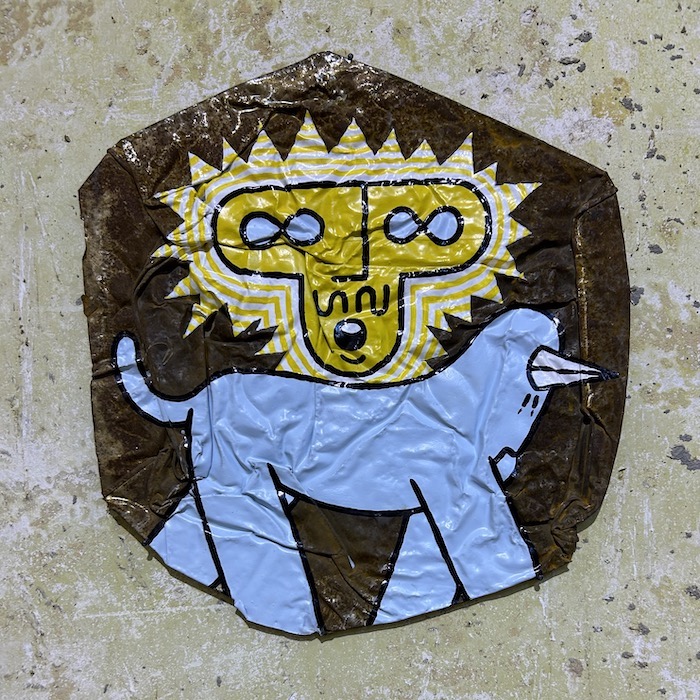 Section of exhibition mainly featuring little works–
Produced by Brothers of Mild — real-everyday living siblings, Elna and Gab — and curated by Hadas Glazer, From Dirt is at once  environmentally aware and aesthetically engaging. It continues by way of Saturday night with a closing social gathering starting at 6pm. A small movie by Amalia Zilbershatz-Banay and Dan Deutsch accompanies the exhibition.
Pics of artworks: Lois Stavsky